Best time to visit Jamaica with your Family and Friends!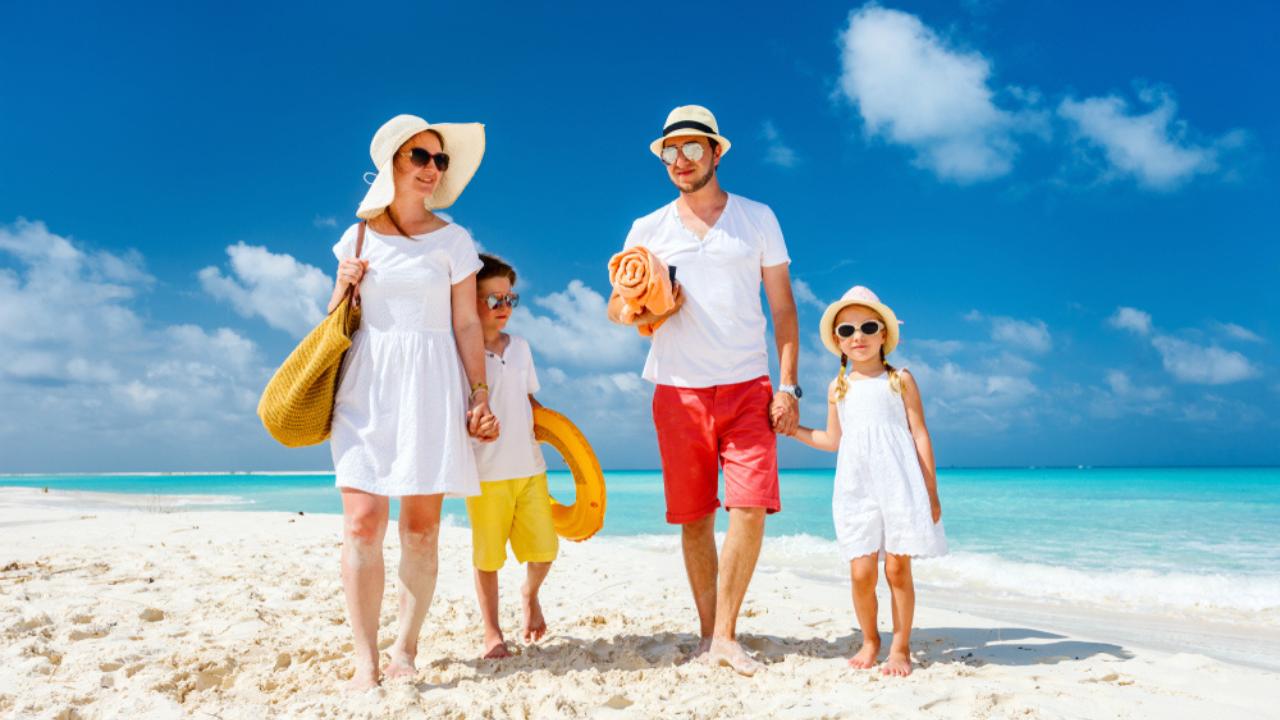 When is the best time to travel to Jamaica? Its stunning beaches and mild climate make it the perfect time to visit this vibrant island. However, it is helpful to plan for the weather.
The best time to travel to Jamaica depends on other factors, such as what you want to do, where you want to stay, and how much you want to spend. It is categorized based on activity, cost, and a clear plan for your next—Caribbean retreat. There's a lot to love about this tropical Caribbean paradise. Knowing the best time to visit can help you bring home a glowing tan and memories that will last a lifetime from your Jamaican vacation. You are taking the time to do your research before booking helps you find the best prices, quietest beaches, and best weather for your trip!

Best time to visit Jamaica for events and activities!
December: December is Jamaica's high season for entertainment, with the month hosting some key events across music, culture, and the arts. The price of accommodation increases in December due to demand before the holidays and ongoing events, such as the Sting Jamaica, Reggae Marathon, Rastafari RootzFest, and LTM National Pantomime (musical comedy).
January – February: January is a busy tourist month, so the beaches are crowded, but February hosts some of the most important cultural festivals: Bob Marley's Birthday Celebration, Rainforest Seafood Festival, and Merritone Memories. In March, Jamaica is less crowded as the tourist season ends, with events such as the Jamaica Blue Mountain Coffee Festival, the Jamaica Rum Festival, and the Kingston City Run.
Best time to visit Jamaica for Outdoor Exploration !
There are fewer tourists and cheaper hotel prices in April and May, as the weather remains dry primarily before the rainy season hits. These months are a time to explore nature and all that Jamaica has to offer in the many nature reserves and the rugged Blue Mountains.
Easter is a prime time for families to visit and enjoy the outdoors with their children, but those traveling alone or in groups of adults may want to wait until May. Rainfall levels are still low in May, although brief showers can occur; there are usually more local fetes and quieter attractions and destinations this month, meaning more time to explore and enjoy Jamaica's laid-back lifestyle.
Best time to visit Jamaica for Festivals
Many of Jamaica's festivals take place from June to October, but it's also hurricane season on the island. There are sporadic heavy rains, but Jamaica's biggest music festival – Reggae Sumfest – takes place in Montego Bay in July.
Other festivals are held in August, such as the Montego Bay Jerk Festival and the Ocho Rios Seafood Festival, where all the tourists and islanders gather to celebrate. During July and August, the resorts tend to be busy due to the school holidays, so some travelers have favored private villas.
When is hurricane season in Jamaica?
Hurricane season runs through the summer months from June to November, with June being the month with the slightest chance of a hurricane hitting the island. The hot climate and rainy season bring tropical storms to the island, so there is always a chance they could escalate to hurricane levels, but they are still statistically low.
September is the peak of hurricane season, so if you're considering traveling during these months, September is the one to avoid if you're extremely worried about a hurricane during your stay.
When should you visit Jamaica?
Overall, the best time to visit Jamaica is in early winter, between November and mid-December. Early winter in Jamaica sees temperatures that average around the 80s and is generally sunny as the rainy season ends. By visiting Jamaica before the second half of December, you'll get reduced airfares, hotels, and quieter beaches and restaurants since the tourist season has yet to peak.
Many resorts keep their rates low from November to mid-December because there is still the threat of rain at the end of the rainy season. While there is a chance for rain, it tends to come in short bursts, as November averages 2.91 inches of rain per year, while December averages just 1.41 inches of rain per year. Once the rain subsides, the weather returns to its soft, sunny comfort, and the humidity tends to be slightly lower.
November to mid-December is ideal for activities that would otherwise be more difficult to book, such as water sports and guided walking tours.
Things to consider when visiting Jamaica
Here are some helpful tips to ensure your Jamaica vacation runs smoothly!
Be careful when walking in remote areas at night, especially alone.

Be aware of your surroundings and follow safe travel guidelines.

Some areas outside the tourist centres can be dangerous, especially at night – check with your hotel or resort before going to different neighborhoods for safety protocols.

Only ride taxis authorized by the Jamaica Travellers' Association (JUTA) or Jamaica Cooperative Automobile and Limousine Tour (JCAL). These taxis will have one of two shortcuts.

Even if you stick with the all-inclusive resort, it is polite to tip the staff.

Avoid public transport buses at night, especially in more remote areas.

The hotel and resort staff are always happy to give you ideas for activities.

Remember the roadside Jerk Shack – they have delicious food!

Tap water is generally considered safe to drink, but we recommend bottled water.
The best time to visit Jamaica depends on your trip's purpose and the type of traveler you are. There is no "wrong" time to visit the island, but every season offers something for every kind of traveler.
July will have some of the hottest days of the year if you want to sunbathe, perfect for beachgoers, or December if you're looking for winter sun. September and October are the cheapest for travel and accommodations, but it is the rainy season. Rest assured, the rain won't last all day. Spring is best for those who want to participate in outdoor activities or explore the nature of the island and has a mild climate, as well as travel and accommodation prices