The Ultimate Jamaican Bucket List: Top 5 unforgettable things to Do on your trip to Jamaica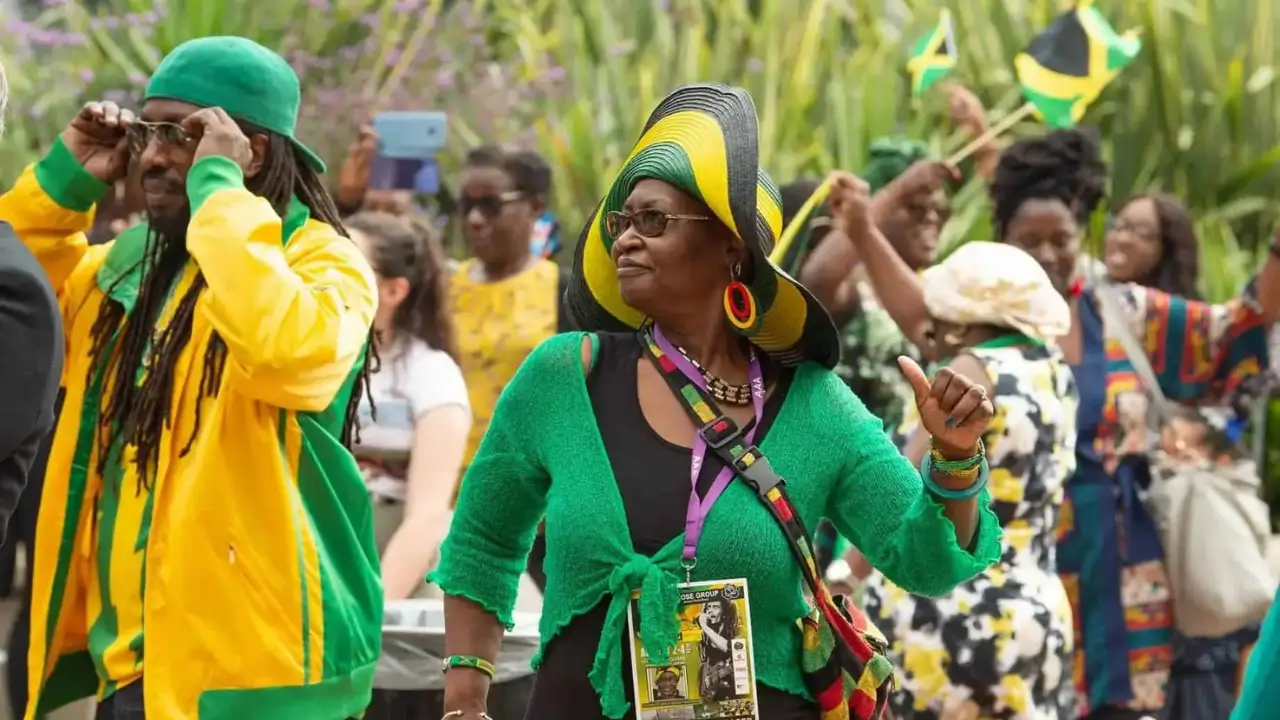 Jamaica, the vibrant Caribbean island known for its reggae beats, pristine beaches, and plush landscapes, offers unforgettable reviews. Whether you're a journey seeker, a nightlife enthusiast, a golfing fan, or a shopaholic, Jamaica has something special for everybody.
Embark on exploring all that lies within these exciting events – sights, sounds, and tastes await us at every turn. Allow the beating of drums to guide your journey as we reveal the stories and secrets behind each festival, making them must-see destinations for travelers seeking an unforgettable travel experience. So put on your dancing shoes, open up your heart to Jamaica's rhythms, and prepare to be delighted by its magical festivals.   
We will explore the essence of Jamaica by highlighting its top attractions and unforgettable experiences. Engage in a world of adventure with exhilarating excursions, including ziplining through rainforests or cliff diving into crystal-clear waters.
Discover the Best Jamaica Excursions for Thrill-Seekers
Explore Jamaica with unforgettable excursions that promise adventure and discovery at every turn, from beautiful natural wonders to thrilling activities. It offers an extraordinary range of experiences that will leave you speechless with wonder and longing for more.
Dunn's River Falls in Ocho Rios
Embark on a fantastic adventure and conquer Dunn's River Falls, an awe-inspiring cascade that invites adventurous spirits. Make your way through lush tropical foliage, immersing yourself in refreshing waters for an unforgettable experience. Feel the surge of adrenaline as rushing waters invigorate your senses, transporting you to a world of exhilaration.
Discover hidden oases, finding peaceful retreats amidst the excitement. Embrace this unique chance to conquer nature's wonder, creating lasting memories that will stay with you forever. Get ready to be captivated, enthralled, and transformed by Dunn's River Falls.
Experience the Beauty of the Blue Mountains
Embark on an awe-inspiring adventure to the Blue Mountains, where stunning vistas and thriving coffee plantations greet you. Get lost in the magnificent panoramic views extending as far as the eye can see, taking in the majestic peaks and lush valleys. Meander through magical hiking trails that lead you deeper into the embrace of nature, surrounded by the sights and sounds of tropical flora and fauna.
Allow the Blue Mountains to mesmerize your senses and make an unforgettable impression on your soul. Uncover hidden waterfalls, encounter rare wildlife, and immerse yourself in the tranquility of this natural paradise.
Blue Lagoon in Port Antonio
Prepare to be captivated by the stunning waters of the Blue Lagoon and discover tranquility amidst its vibrant shades of blue. Immerse yourself in the refreshing embrace of crystal-clear waters as you explore the underwater world through swimming or snorkeling. Relax amidst the lush vegetation surrounding the lagoon and find solace in the calming embrace of nature. Allow the serene ambiance to wash away the stresses of daily life and rejuvenate yourself while reconnecting with your inner self. Let the beauty of the Blue Lagoon provide an unforgettable escape and a unique getaway.
Enjoy the thrilling Ziplining Adventure
Soar through the rainforest on an exhilarating ziplining adventure, feeling the adrenaline rush. Enjoy & Experience the thrill of flying above the treetops, embracing the excitement and breathtaking views.  
Each zipline takes you deeper into this mesmerizing world, igniting your sense of adventure and leaving you craving more. Let go of all inhibitions and embrace the freedom of this unforgettable rainforest journey.
Bamboo Rafting on the Martha Brae River
As you drift along the Martha Brae River on a handmade bamboo raft, you'll be awe-struck by the natural beauty that reveals itself at every twist and turns. Tropical foliage and the sweet melodies of birds surround you, creating a peaceful atmosphere that allows you to connect with the rainforest's tranquility fully. Throughout your journey, your skilled guide shares captivating stories and local lore, enriching your experience. Allow yourself to sink into the peaceful embrace of the Martha Brae River and let your worries drift away as you find a sanctuary amid the vibrant energy of the rainforest.
Cliff Diving at Rick's Cafe
Visit Negril and witness the fearless cliff divers jumping into the crystal-clear Caribbean Sea, showcasing their gravity-defying skills. At Ricks Cafe, experience iconic coastal views and thrilling cliff diving adventures that the place is known for. You can capture the electrifying atmosphere as the cheers and applause fill the air, celebrating these skilled divers' incredible talent and bravery.
Explore the Breathtaking Beauty with Catamaran Cruise
Explore the exceptional advantages of a limestone massage that uses Jamaica's natural resources for complete relaxation. Treat yourself to this revitalizing therapy and leave feeling rejuvenated, refreshed, and incredibly calm. Immerse yourself in the remarkable benefits of this massage that connects you to the natural wonders of Jamaica and allows its healing properties to penetrate your body.
Experience Thrilling Surfing Adventures in Jamaica
Jamaica is a perfect destination for surfing enthusiasts, with exciting opportunities in Negril, Ocho Rios, and Montego Bay. Negril's Seven Mile Beach offers a mix of consistent waves and a lively surf culture. At the same time, Silver Sands Beach in Ocho Rios provides expert-level surfing breaks.
For those new to surfing, Montego Bay Cornwall Beach offers a great place to catch your first waves. With its stunning tropical scenery, Jamaica guarantees unforgettable experiences. So get ready to grab your board and hit the waves in Jamaica, your surfing paradise!
Jamaica Nightlife Experience & Clubs Parties
Discover the lively nightlife of Montego Bay as the sun sets and the town comes alive. Jamaica truly comes to life with its vibrant nightlife after dark. You can choose various entertainment options, ranging from lively beach bars to pulsating nightclubs.
Check out these five popular clubs in Montego Bay, where you can enjoy the city's exciting nightlife: 
Pier 1 on the Waterfront

Elevate Lounge & Nightclub 

27/27 lounge

Taboo Nightclub
Pier 1 is a restaurant, bar, and marina with stunning waterfront views and good vibes.

Live music, themed nights with an extensive and vibrant dance floor
Elevate Lounge & Nightclub
Elevate

is a vibrant Jamaican nightclub, rooftop bar, and hookah lounge known for its energetic atmosphere and pulsating music.

With its state-of-the-art sound system, top-notch DJs, and stylish interior, Elevate offers an unforgettable clubbing experience. 
The

Lounge 2727

is a sophisticated, upscale nightclub on Montego Bay's Hip Strip. It is renowned for its elegant ambiance, VIP service, and exclusive events.

Guests can enjoy a refined nightlife experience at Lounge 2727, with a curated selection of premium spirits and live entertainment while enjoying the breathtaking ocean view. 
Ultimate adult nightclub/playground to enjoy an unforgettable experience. Sip.Strip.Tip

High-energy atmosphere, themed party nights, and VIP sections 
Jamaica offers a vibrant and diverse shopping scene that caters to all tastes and preferences. The island provides a treasure trove of shopping opportunities, from bustling local markets to upscale boutiques.
Visit Montego Bay Artisan Market, offering handmade crafts, wood carvings, and colorful artwork of exceptional quality. 

Experience the vibrant shopping culture with its wide variety of traditional Jamaican goods 
Craft Markets and Artisanal Treasures
Discover unique handmade objects ranging from intricate wood carvings and handwoven baskets. 

Vibrant artwork created by local artists showcasing Jamaica's rich artistic legacy. 
Taj Mahal Plaza, Ocho Rios
Experience luxury retail at Ocho Rios' Taj Mahal Plaza with over 60 world-renowned brands on display.

Step inside a world of high-end fashion, jewelry, and accessories in an elegant setting. 
Main Street Rose Hall, Montego Bay
Montego Bay's premier shopping destination offers a wide variety of options for shoppers. It boasts numerous duty and tax-free retailers, souvenir and specialty stores, and unique Jamaican-made items. 

In particular, seven high-end duty and tax-free retailers offer the best luxury designer brands of watches, jewelry, fragrances, and sunglasses from around the world.
Evita's Italian Restaurant
Indulge in authentic Italian cuisine prepared with a Jamaican twist.

Enjoy a romantic atmosphere and breathtaking views of the Caribbean Sea. 
Savor delicious Jamaican dishes while enjoying stunning sunset views  

Experience cliffside dining and live reggae music for an unforgettable dining experience. 
Miss Lily's at Skylark Negril Beach Resort
Modern approach to classic island cooking with friendly and cool as-can-be staff, and vibrant and colorful atmosphere

After sunset, a bit of "skylarking" will commence at our beachside bar featuring a vast selection of the Caribbean's finest rums and nightly DJs spinning the latest in reggae and dancehall.
Montego Bay offers plenty of flavor and culinary traditions that await to delight any palette, with authentic Jamaican dishes and international favorites to satisfy them all. Here are some must-try food points in Montego Bay
Scotchies offers delicious Jamaican jerk cuisine, offering delectable chicken and pork jerk options.

Explore the unforgettable flavors of succulent meats prepared over open pits for an authentic Jamaican jerk flavor 
Experience fresh seafood delights at Pier 1, overlooking the waterfront.

Feast on succulent grilled lobster, flavorful fish dishes, and unique seafood platters, all prepared with local flair.
Experience classic Jamaican dishes with a modern flair at Pelican Grill, an esteemed local establishment.

Spoil in favorites like oxtail, curry goat, ackee, and saltfish, expertly prepared and bursting with authentic Jamaican flavors.

Start your culinary adventure in Montego Bay, Jamaica's culinary mecca, where delicious foodie spots await to tantalize your tastebuds and showcase Jamaican flavors.
Jamaica is a vibrant location with various experiences, making it an excellent choice for those searching for an unforgettable getaway.
Jamaica offers various activities, including exploring natural wonders, surfing along the stunning coastline, experiencing vibrant nightlife, playing on international-quality golf courses, and shopping. Whether you're an adventurer, beach lover, music fan, sports enthusiast, or shopaholic, Jamaica has something to suit your interests. Plan your trip to Jamaica now for an unforgettable adventure filled with excitement and relaxation.

Looking for a Unforgetful Experince in Jamaica ? Unique Tours Jamaica providing the Ultimate Experience  in Montego bay , Ocho Rios and Negril , to make your Trip Memoribale .