What to do in Jamaica on a cruise
Jamaica has a lot to offer travelers, from ocean scenery to English-oriented island resorts. Jamaica's gastronomic culture is known for refined rum, Red Stripe beer, Blue Mountain coffee, and food. Cruising the Caribbean is as unique as this afro-centric destination, bringing year-round warm weather and the occasional school of dolphins. Ocho Rios is a port city on the north side of Jamaica. The once sleepy fishing village is now a bustling center of excursion tourism.
When your cruise ships dock in Ocho Rios, what should you do? Whether you enjoy relaxing days at the beach, high-energy thrills, cultural excursions, or souvenir shopping, there are plenty of things to do in Jamaica on a cruise. If you're planning what to do in Jamaica during your cruise, you'll need to decide on several places to explore and dine. You'll find every setting here, from seaside coves to clear blue watering holes and kitchens brimming with soulful spices.
Best Things to Do in Jamaica on a Cruise
Jamaica has it all if you'd like to hike mountains, climb cliffs, swim through caves, and zipline. The scenery will make you feel like you're on a movie set as you take part in seaside adventures led by local guides. Below are some of the best Things to Do in Jamaica on a Cruise. 
1-Feel the Need for Speed ​​​​in Mystic Mountain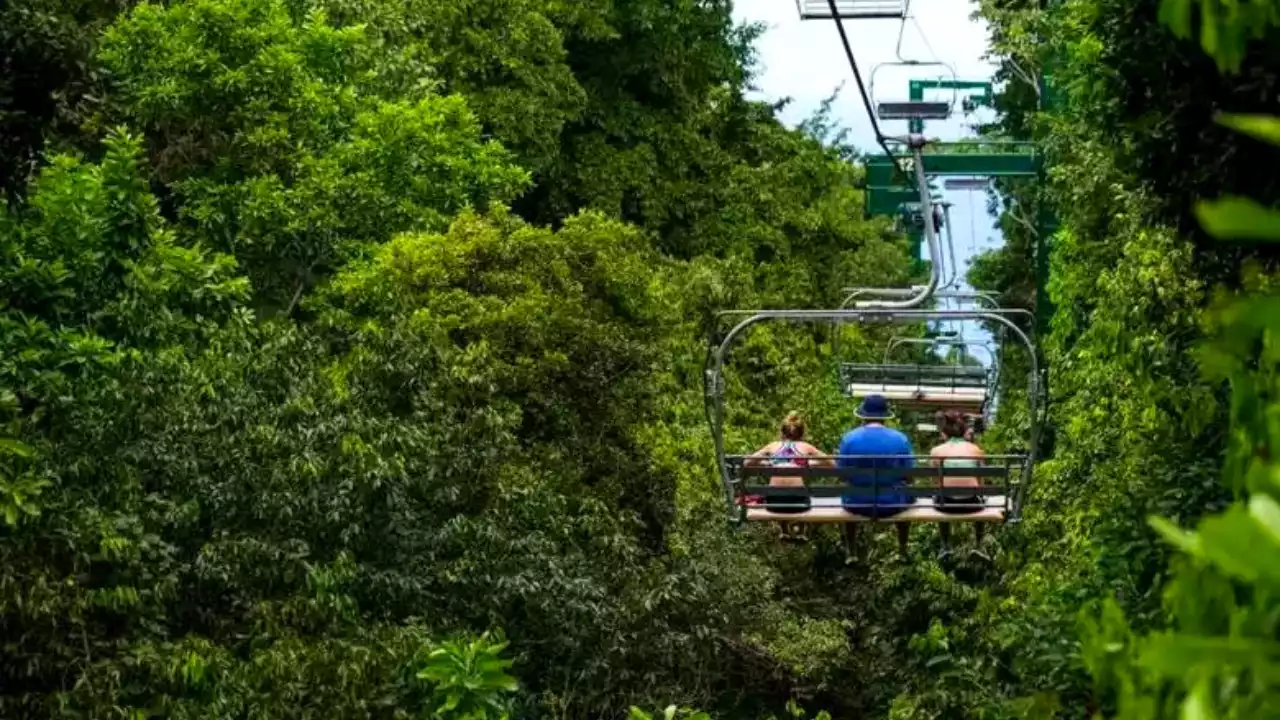 Located in Ocho Rios, Mystic Mountain is one of the most popular shore excursions. This Rainforest Adventures location offers many exciting adventures in the heart of the Jamaican rainforest. Highlights include the Sky Explorer Cable Car, the famous Jamaica Bobsleigh Ride, the Ragga Ride, and the Canopy Cable Car. 
Then, go down the mountainside on your bobsleigh track, just like the famous Olympic team. The bobsled can be combined with various other attractions depending on your excitement level in search of amazing panoramic rainforest views and Dunn's River Falls.
2-Experience the waterfalls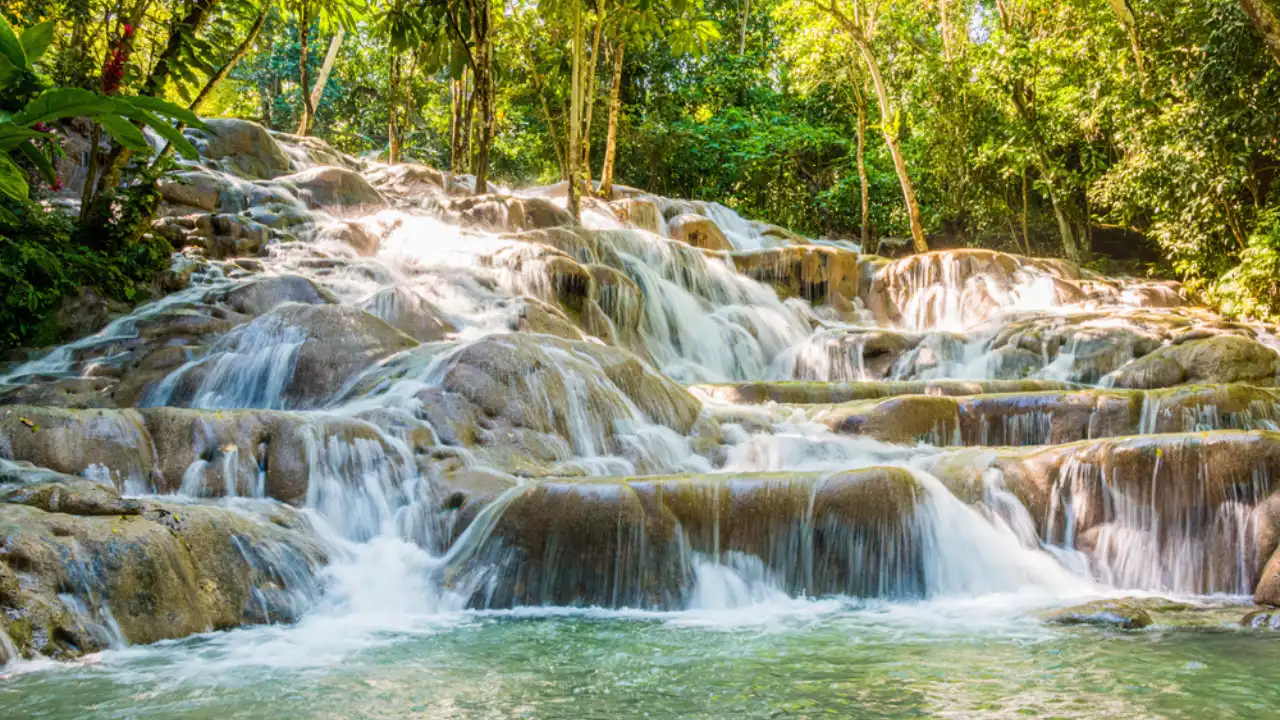 Dunn's River Falls has often been voted the best shore excursion in Ocho Rios. It provides an exhilarating climb over a series of waterfalls rising over 600 feet.As a group, you are led down the falls with an experienced guide in a human chain. With natural stone steps and a few other artificial accommodations for safety, you'll feel the rush of cold water when you reach the top. Along the way, you will stop several times to pose under waterfalls and take a dip in natural pools.  
Some physical strength is required to climb to the top, and water shoes are recommended as the rocks can be slippery. Konoko Falls in Ocho Rios provides another opportunity to climb some waterfalls with fewer people. These falls are also less steep than Dunn's River Falls, making them easier to navigate.There is also dry climbing next to the waterfalls if you want.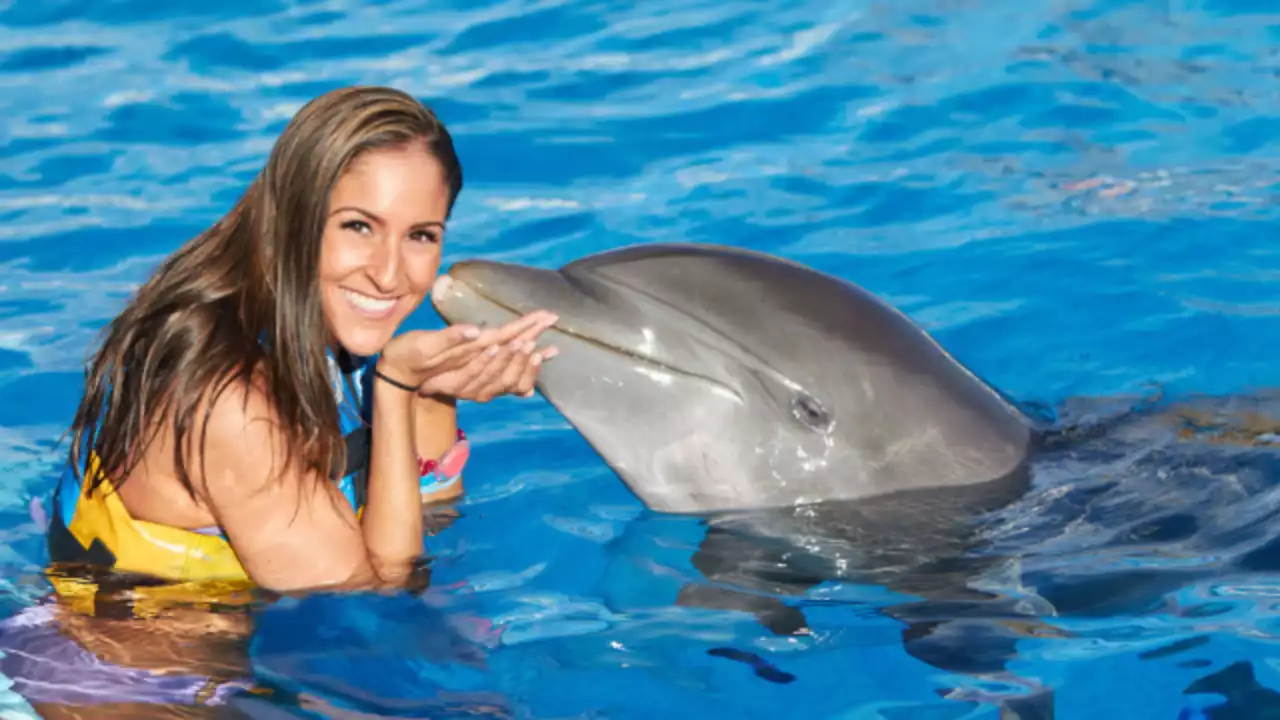 Swimming with dolphins is a bucket list activity available in many cruise ports. Dolphin Cove in Ocho Rios offers interactions in a natural cove rather than an artificial pool. Different dolphin interaction experiences are available to choose from, as well as an up close and personal shark encounter.  
Family members who want to avoid purchasing a meeting can pay an entrance fee to accompany the family on their adventure. Entrance to Dolphin Cove includes beach access, Jungle Trail walks, and snorkeling with stingrays. Lunch is available on-site for additional purchase.
4- Adventure in the Blue Hole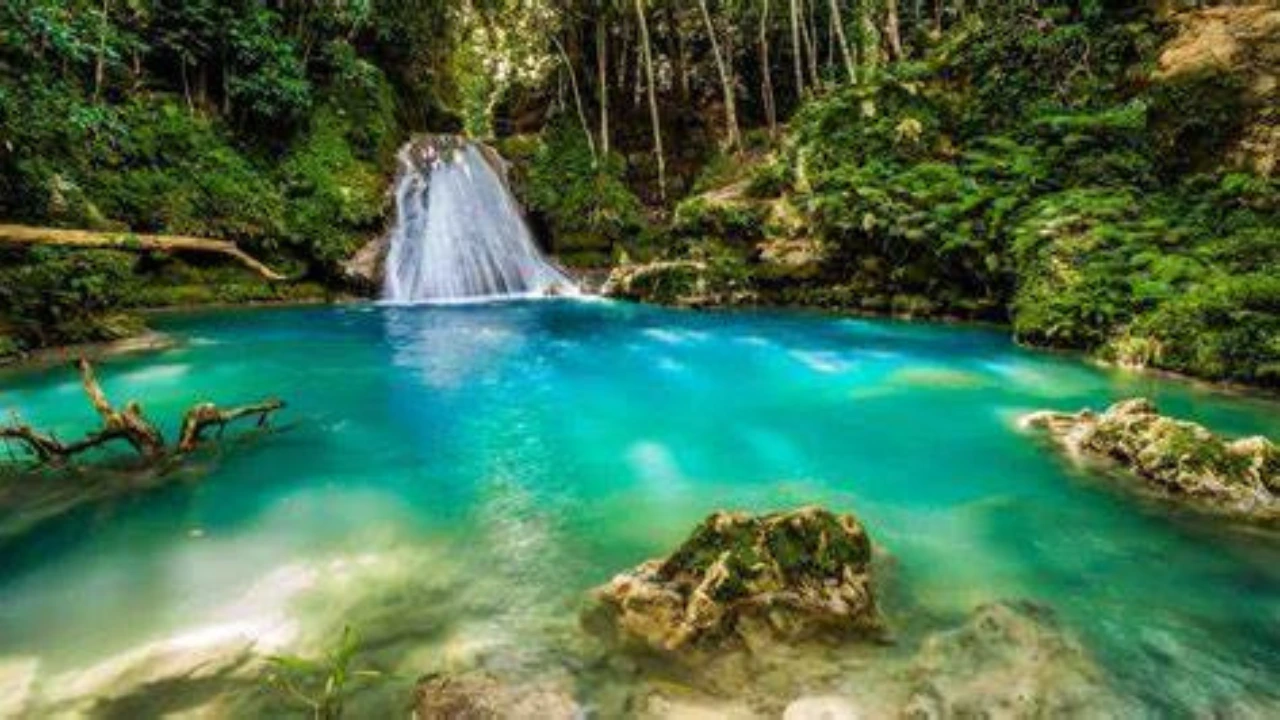 The Blue Hole is a natural phenomenon located in the hills of Ocho Rios. Its signature 'blue hole' certainly lives up to its name with stunning hues and calm, refreshing waters. 
The area is fed by the cascades of Secret Falls and is an ideal place for swimming and relaxation. If you're feeling adventurous, there's also a diving section. Channel your inner Tarzan on a rope swing to jump off a cliff. Or you can even explore some underwater caves or walk through a small waterfall. This attraction can also be combined with other White River activities, including river tubing/rafting.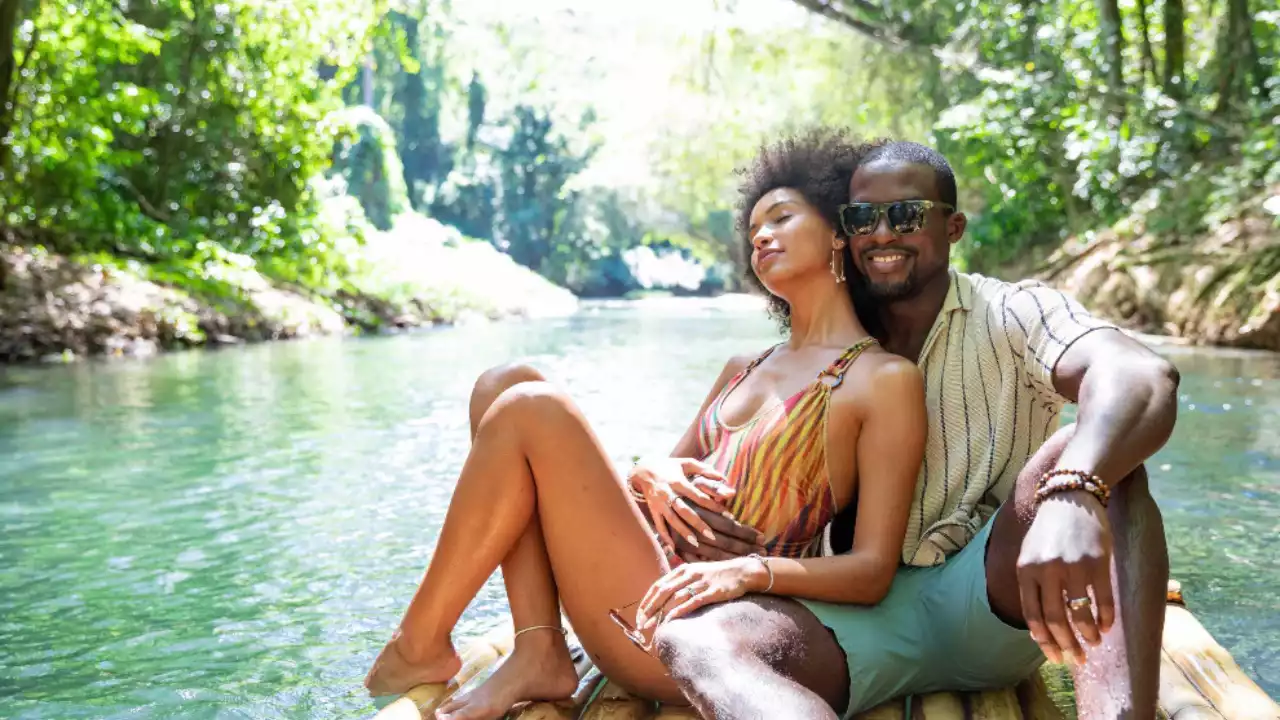 Located close to Falmouth Cruise Port, it's a unique rafting adventure for those who prefer something a little tamer. This authentic Jamaican experience is perfect for families of all ages. The rafts are stable, so this trip is ideal even for non-swimmers.
Sit back and enjoy the ride on this 30-foot bamboo raft as you cruise a 3-mile stretch of the Martha Brae River. Along the way, you'll see beautiful sights and learn about the legend of Martha Brae herself. You can even take a quick dip in the water if you want.
6-Explore the Green Grotto Caves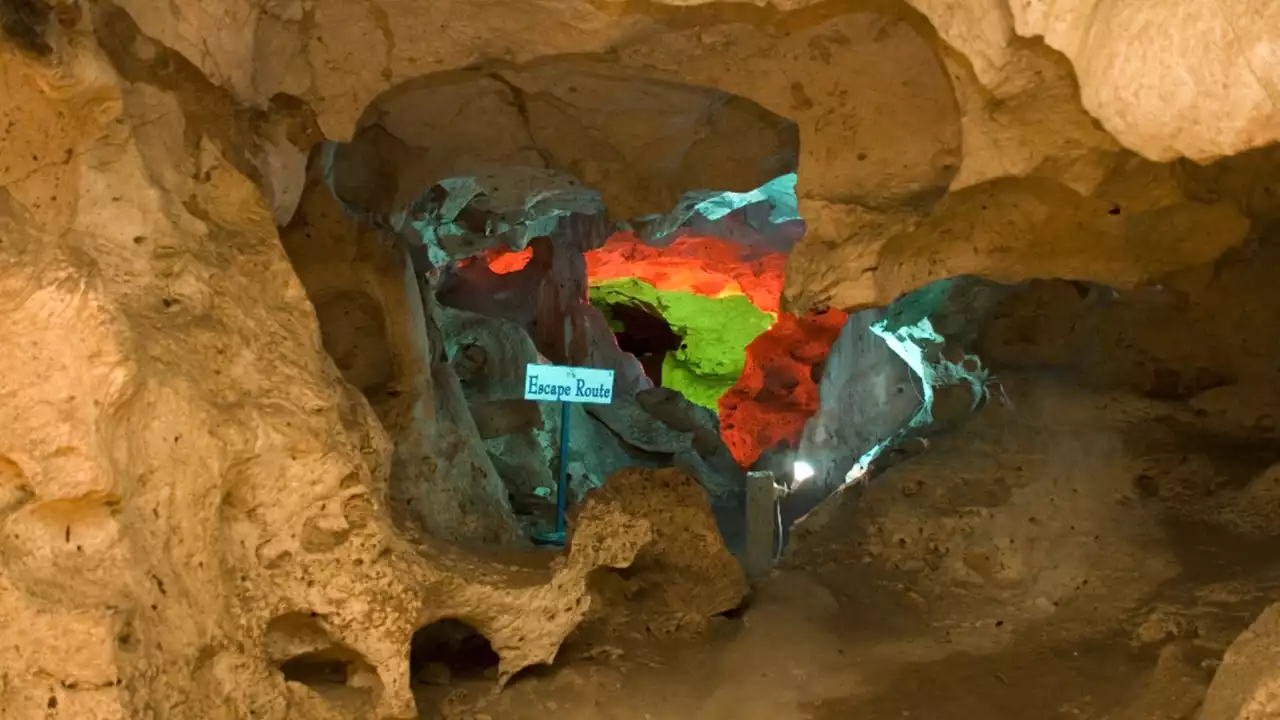 The Green Grotto Caves near Ocho Rios is now one of Jamaica's most famous natural attractions, but they have served multiple purposes over the years. They were once a hideout for enslaved people and a warehouse for rum barrels during the Second World War. 
Exploring the unique limestone formations, stalactites, and stalagmites at the Green Grotto Caves, estimated to be over 5 million years old, is a fun way to spend a day in Jamaica. This guided tour takes you through underground passages into the innermost cave and grotto, where you can admire the translucent waters and remarkable rock formations.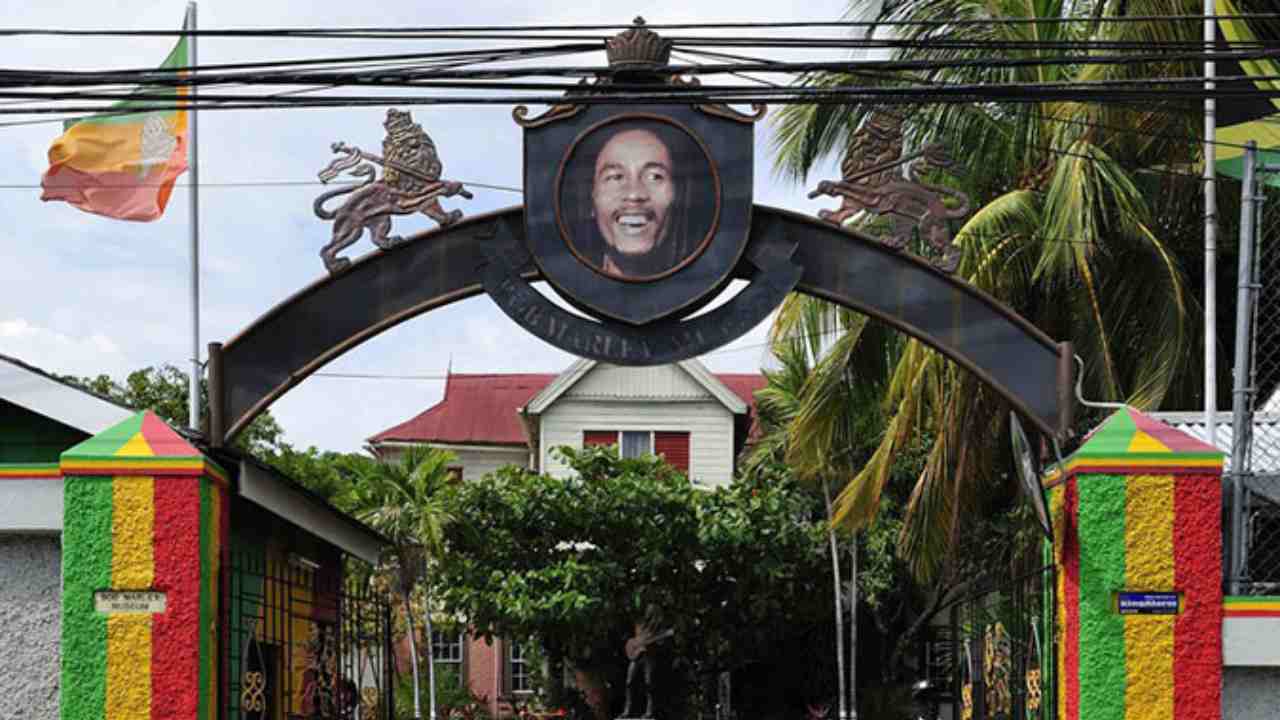 Don't worry about anything because every little thing will be fine! Fans of the Jamaican legend, Bob Marley, can visit a place called the Graceland of Reggae. A trip to Nine Mile is roughly a 90-minute drive from the cruise port through the Jamaican countryside, passing through beautiful Fern Gully.
During the tour of Marley's childhood home and mausoleum, guides will provide information and insights into the life of the man known as the King of Reggae. You should know that the Rastafarian religion and culture include marijuana. Expect to see and be exposed to marijuana use during this tour.
We hope you enjoyed this list of things What to do in Jamaica on a cruise, Jamaica. Feel free to add your activity to the list if we missed one. After all, we want to take advantage of the hidden gems this cruise port offers. A cruise to Jamaica will allow you to relax on the island and leave the daily routine far behind. Taste authentic Jamaican cuisine and experience a diverse range of cultural influences.