Where to stay in Jamaica for Couples
Jamaica is a popular choice for couples looking for the perfect romantic destination, whether for a honeymoon or just a little getaway, thanks to its beautiful beaches, friendly people, and wide selection of adult-only resorts. Many of these resorts are all-inclusive, meaning you won't have to lift a finger as your stay includes various entertainment, food, and drink options.
Maybe it's all the white sand Caribbean beaches, turquoise waters, and vibrant flora. It could be the rainforests, mountains, and the Rum punch ,Jamaica. Whatever the reason, the island of Jamaica is truly a lover's paradise – and home to some of the most romantic couples resorts in the Caribbean. However, whether you are looking for a quiet place to relax together or want to be busy every minute of your trip, these Jamaican resorts offer everything you could need and more. However, choosing Jamaica for your romantic date is only the first step. It would be best if you also had a place to stay that is tailor-made for romance. And that's where these couples' resorts in Jamaica come into play. This is where the magic happens on this enchanting island.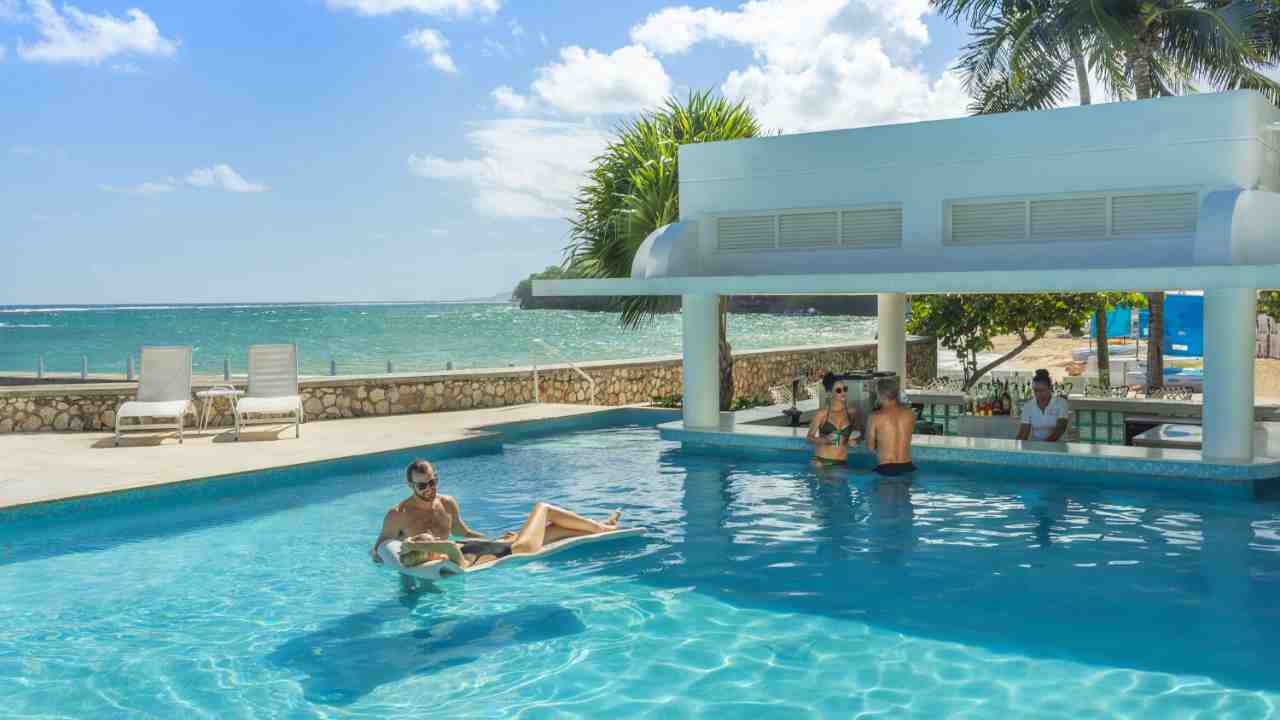 When the word "couples" is built right into the resort's name, you know you've come to the right place for a particular time together. Love is in the air at Couples Tower Isle, an all-inclusive resort just five miles from Ocho Rios, where couple after couple is full of smiles and laughter. If you dare, go to the resort's private island and sunbathe. And if you're more of a "for your eyes only" type, you can strip down for a couple's massage at the spa. Finish up with a dip in the sea, lounge by one of the resort's four pools, or relax in the Jacuzzi. Active couples can also enjoy unlimited golf, tennis, diving, and water sports such as water skiing and windsurfing. Or are you afraid of kayaking challenges that will turn up the heat?   Dining options are also something special at Couples Tower Isle. A concierge can coordinate a private dinner on the white sand beach. Or dine at Bayside, where guests can dine by candlelight with views of the Caribbean Sea. Eight Rivers is where you can enjoy a meal in an intimate, candlelit, elegant setting
Sandals Negril Beach Resort and Spa, Negril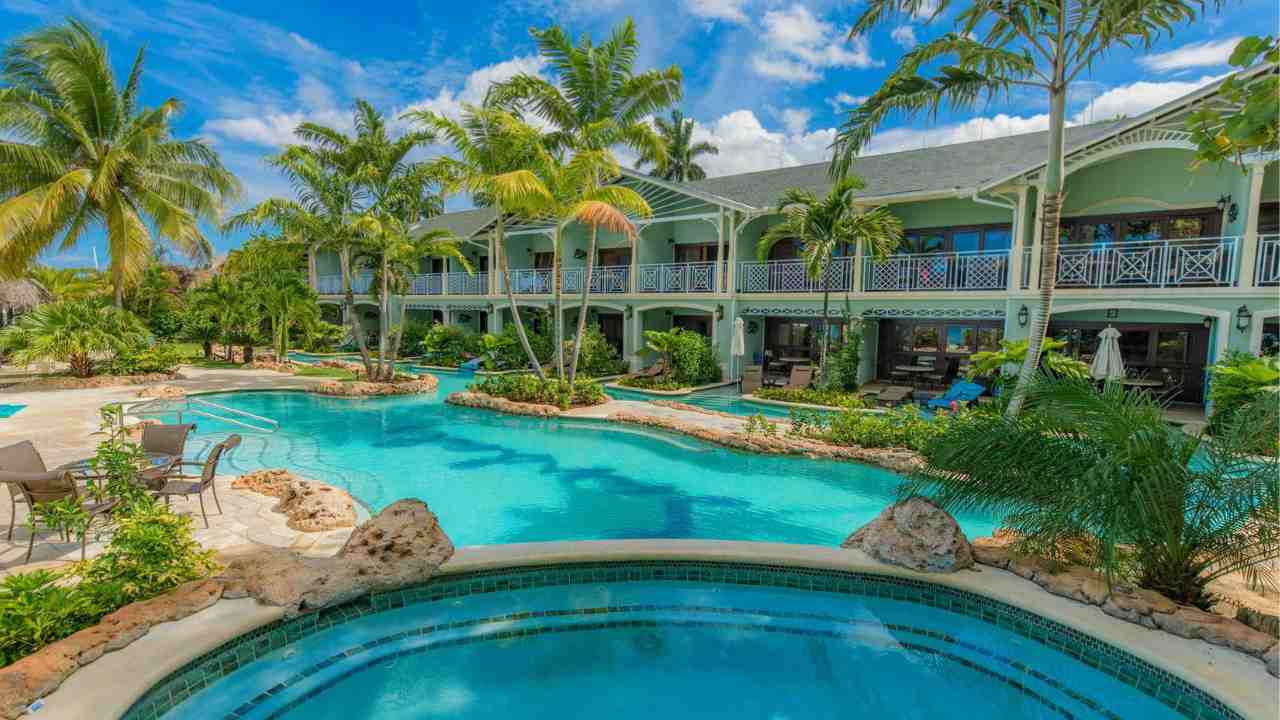 Sandals Negril Beach Resort and Spa is located in Negril and is a bit more touristy but full of endless options for things to do and see during your stay. Sandals Negril is located on the famous Seven Mile Beach with soft white sand and clear blue water as far as the eye can see. You can choose from a standard guest room, a deluxe honeymoon room, a club-level room, or the ultimate in luxury and pampering.  This beachfront or millionaire suite includes private pool access and a terrace with a bathtub for two. On-site amenities include all-you-can-eat at seven restaurants, five bars, water and land sports, live entertainment, a fitness centre, and free Wi-Fi.
Hyatt Zilara Rose Hall, Montego Bay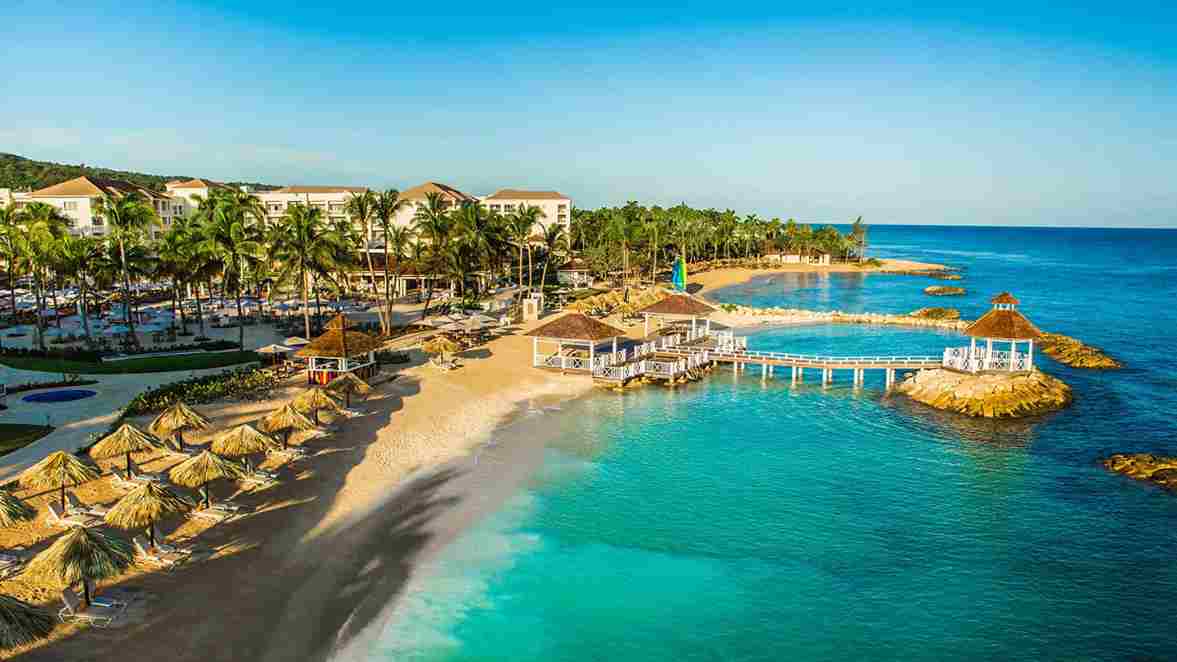 In the beautiful town of Montego Bay, Hyatt Zilara Rose Hall is an all-inclusive adults-only resort offering rooms and suites with fully furnished terraces overlooking the gardens, pool, or sea. Hyatt Zilara also offers unique swim-up rooms with direct access to a private pool. During your stay, guests can enjoy unlimited dining and drinking at more than 16 hotel restaurants and bars and 24-hour room service. There are several outdoor pools, a 24-hour fitness centre with daily exercise classes, nightly entertainment with live shows, water sports, and dance lessons, and an on-site spa and salon.
Couples Tower Isle, Ocho Rios - Oasis Spa Villas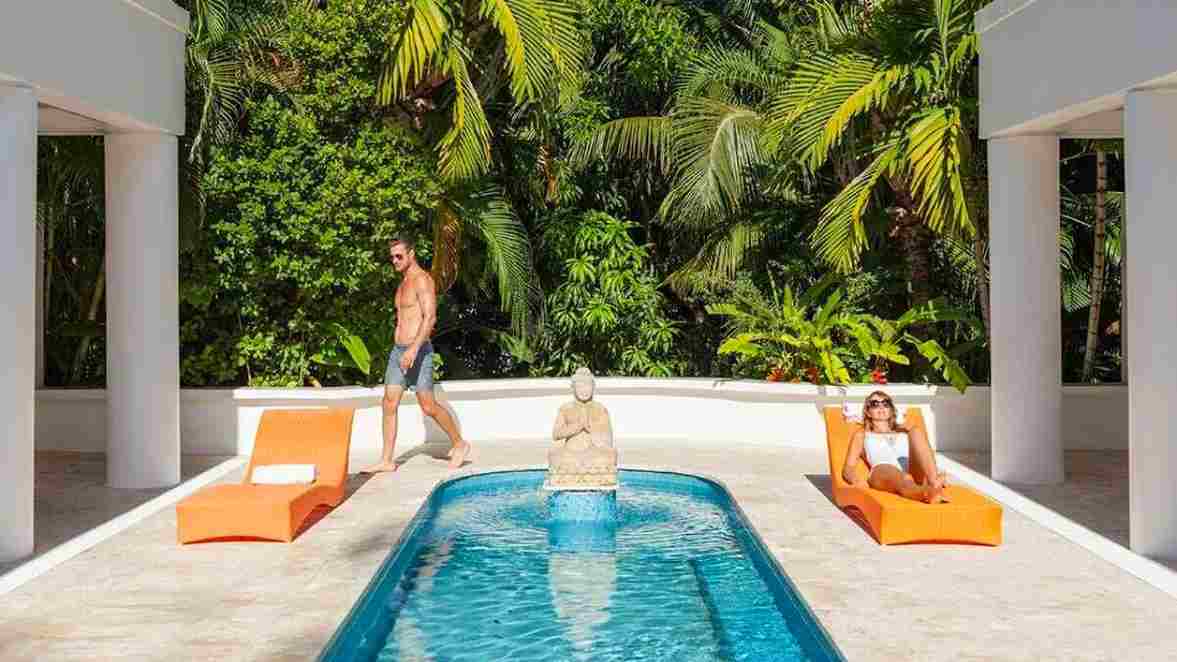 Couples Tower Isle Resort in Ocho Rios, Jamaica, is the only resort to offer an all-inclusive, unlimited spa experience for those staying at the Couples Resorts' Oasis Spa Villas. You will stay in your private retreat, with luxury bedding, a sun deck, and a plunge pool. But that's just the beginning. You'll also experience complete spa services either at the Oasis Spa or in the privacy of your villa, as well as private in-villa dinners made with local organic ingredients and fresh seafood. 
In addition to the spa villas, a variety of garden and ocean-view rooms are also available. Plus, 24-hour dining, unlimited alcoholic beverages, customized mini bars, golf, tennis, diving, water sports, sunset cruises, and nightly entertainment are all part of your stay.
Jewel Paradise Cove Beach Resort and Spa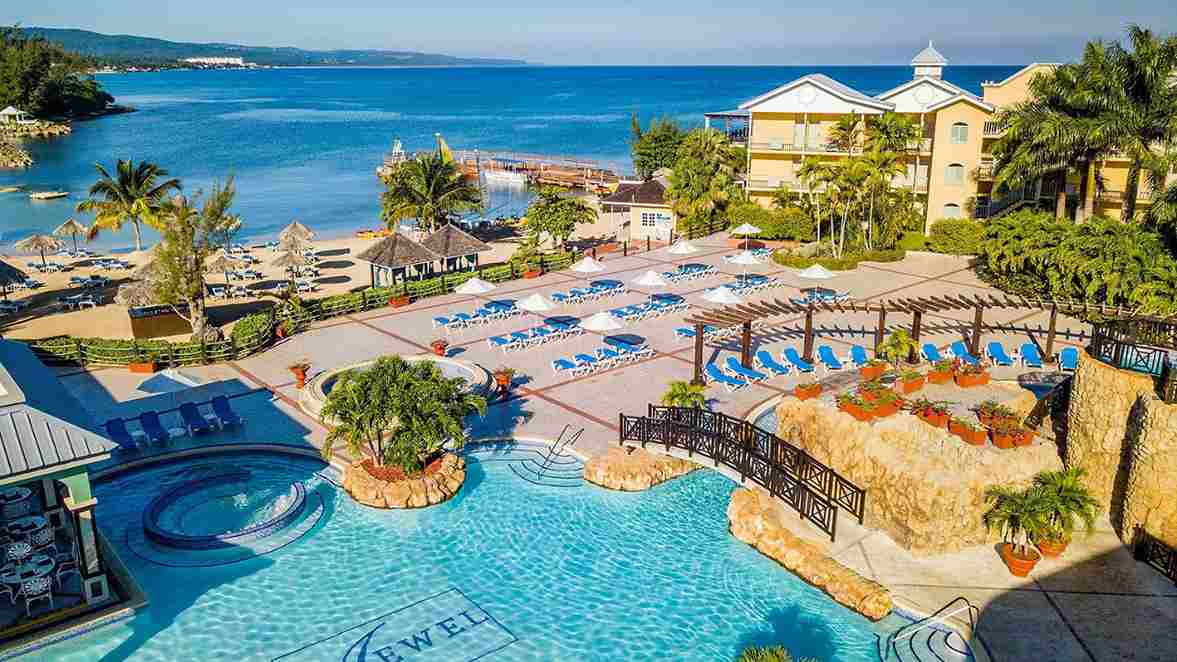 You may not have heard of Runaway Bay—it's a quiet spot between Ocho Rios and Montego Bay—but that's part of the appeal of Jewel Paradise Cove Beach Resort. An all-inclusive adults-only retreat, the atmosphere at Runaway Bay is relaxed without too many of tourists. 
Spend time in the sun on the white sandy beach or by one of the pools. If you're the active type, try kayaking, going for a walk, or taking a day of sailing. There is basketball, hiking, a fitness centre, tennis courts, a fit-trail, and a para-course for land lovers. Or sit back and enjoy the outdoor movie screen by the pool. If you and your partner dream of learning to scuba dive, try the resort's three-part Discover Scuba course, which allows beginners, amateurs, and non-certified divers to experience the sport under expert supervision. Then unwind after all that excitement at the Radiant Spa, where you can opt for a Jamaican body scrub. Choose from Blue Mountain Coffee, Golden Brown Sugar, Cane Sugar, or Sea Salt for your scrub. Or treat yourself to Illuminated Love, a massage for couples with a melted soy candle. You can even keep a candle as a memento of your time at this couples resort in Jamaica.
Every couple has different ideals, and luckily Jamaica offers a variety of unique experiences. Choose from the water-rich coastal town of Ocho Rios, vibrant Montego Bay, laid-back Negril, and the diverse metropolis of Kingston. Whether you stay at an all-inclusive beach resort or a charming boutique hotel, you'll both love the charm of the island.
Read More About How to book a trip to Jamaica.