Most beautiful Resorts in Jamaica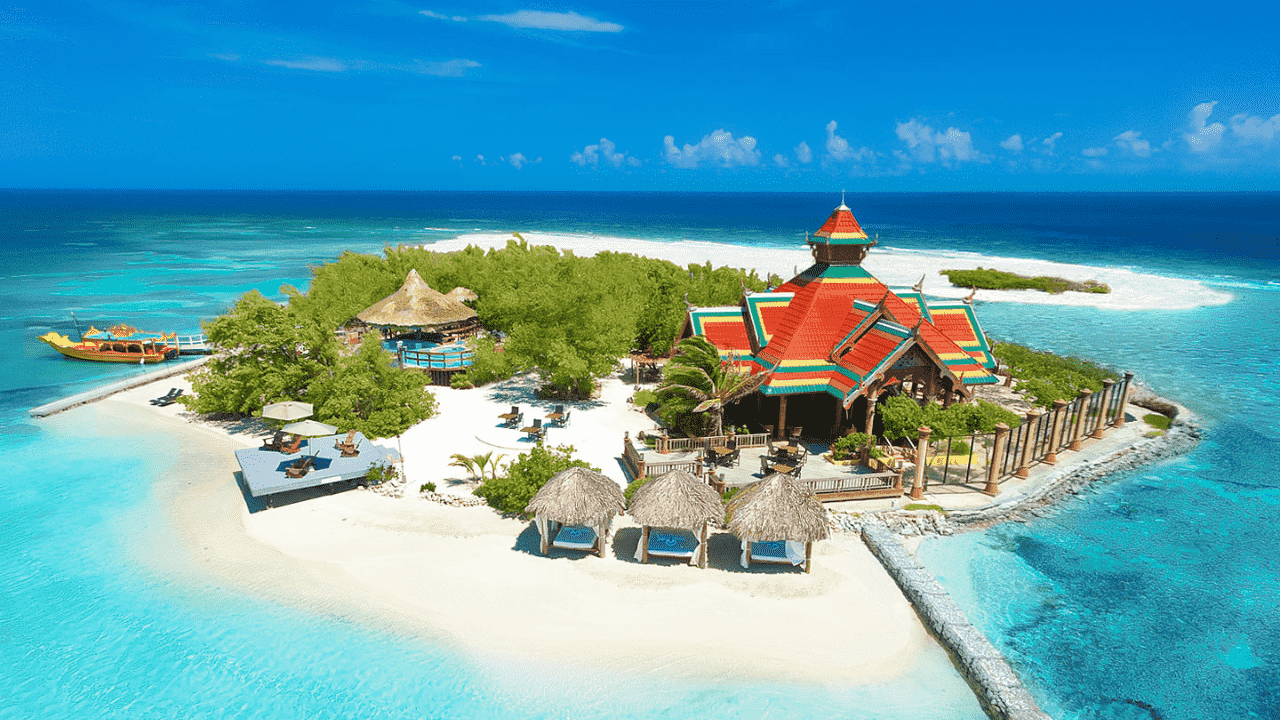 Jamaica is one of the best travel destinations in the Caribbean. And for good reason. The island is full of fascinating culture, delicious food, an exciting music scene, and miles of gorgeous beaches. Seven Mile Beach and Cosmos Beach are popular spots, but there are also many charming beach towns. Nature lovers will enjoy hiking and exotic bird watching, while adventure seekers will love scuba diving and snorkeling tours. But what sets Jamaica apart from other island destinations is its resort culture and superior resort offerings. Whether it's a honeymoon, a trip with friends, or a family trip, you can easily find a resort that fits your interests, hobbies, and needs. These are some of the most incredible resorts you can stay at while visiting Jamaica and exploring this beautiful island on your own.
At the top of resort reviewers' lists of Jamaican accommodations is always the caves hotel. Just steps from Seven Mile Beach, this Negril resort is an adults-only paradise. Imagine dramatic cliffs, beautiful sunsets, and delicious restaurants. The Aveda Wellness Spa is one of the best spas on the island, so it's perfect for couples looking for some relaxation and pampering. It's perfect for a romantic getaway, but be aware that it's on a cliff, not a beach.
As soon as you step into the Jamaica Inn, you'll feel the luxury. This Ocho Rios resort is small, all-inclusive, and beautiful. Many famous people have stayed here throughout history and it is a peaceful retreat for travelers looking to get away from everyday life. Play a game of croquet, read a book on the oceanfront balcony, or listen to the gentle sound of the waves. Since 1950 it has been one of Jamaica's premier resorts.
For example, the Premier Balcony Suite has a large living room and incredible access to the beach and ocean.
Azure Beach Resort Negril
Azure Beach Resort Negril by Karisma is known for its prime location on Negril's 7-mile beach, one of the best beaches in Jamaica. Delicious food and rooms with ocean views are also popular. It is a popular venue for weddings and family gatherings, especially for foodie families. A family-friendly resort with a kids' club, juniors' club, and even amenities for babies. The atmosphere here is calm and zen, with green scenery and calm colors.
To experience the clear blue waters up close, ask the staff to rent a kayak, canoe, or boogie board during your stay. Yoga, dance, and water aerobics classes are also available.
Round Hill Hotel and Villas, John Pringle Drive, Montego Bay
Step through the gates of Round Hill to discover luxurious villas and oceanfront residences on 110 private acres. Some of them are designed by Ralph Lauren. With access to tranquil beaches on a secluded peninsula, a range of luxurious amenities and an award-winning waterfront dining experience, your time on the island will immerse you in all the splendor and rich history Round Hill has to offer.
Half Moon, Rose Hall, Montego Bay
Half Moon is one of the most popular Caribbean vacation destinations thanks to the famous Sugar Factory Golf Course. The sprawling 400-acre property also features one of Jamaica's finest restaurants, magnificent beachfront villas, and a luxury spa.
Stroll along 2 miles (3 km) of sandy beach, meditate in an overwater bungalow, lie back with a refreshing cocktail and listen to the Caribbean Sea lapping on the beach. You have finally reached heaven
Strawberry Hill Hotel, Island Post, Kej River
50 minutes climb to Strawberry Hill Hotel on top of the Blue Mountains of Jamaica. On the way to paradise, you are sure to see charming villages and vast lofty vistas. For complete privacy on the grounds, the vacation cottages are nestled into the hillsides, ensuring spectacular views and ocean breezes from your private lanai.
Take a dip in the impressively designed infinity pool, explore 26 acres of pristine grounds and enjoy delicious Caribbean cuisine at the on-site restaurant.
Sandals have a big presence in Jamaica, but one of the best sandals hotels to stay at is the Sandals Royal Plantation in Ocho Rios. It is a boutique suite resort with butler service and a refreshing and intimate environment. There are luxurious suites with ocean views and a champagne and caviar bar that will make you feel like royalty. The retro decor is chic and sophisticated, and the place is relaxed and inviting. Check out the nearby 18-hole golf course or take advantage of the resort's comprehensive diving program.
Feeling inspired? No matter which adult-only resort you choose in Jamaica, you're sure to have a great time. Jamaica has a lot to do and some of the best beaches in the world. But having so many different options helps. Do you know where you can enjoy non-motorized water sports? We hope your match is made in heaven at these unique adult resorts. For a wonderful vacation in Jamaica you need a Travel agency like Unique Tours Jamaica to make your trip a memoriable