Most beautiful places in Jamaica
When you visit an island like Jamaica, there is beauty at every turn. Thanks to lush forests, crystal-clear water, towering mountains, and rocky cliffs, our island looks like something from a fairy tale. For those who love social media, everywhere you look is perfectly Instagrammable! Visit some of the most beautiful places in Jamaica, and don't forget to bring your camera. Start planning your trip to Jamaica today when you access our free vacation guide.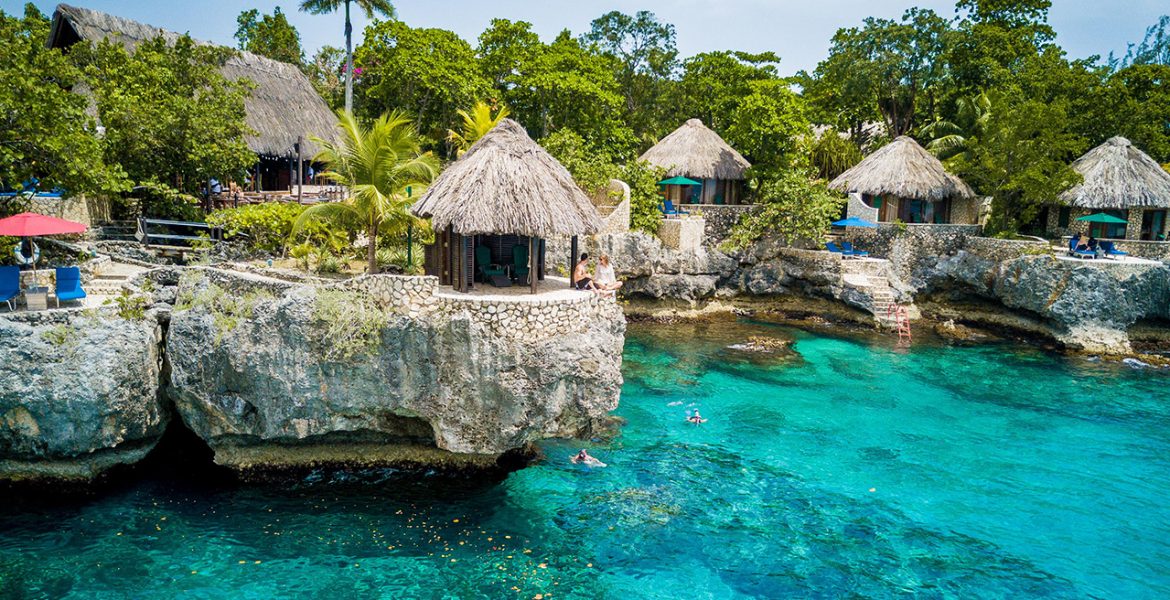 Our sister hotel, the Rockhouse, sits on rocky cliffs above the turquoise waters of the Caribbean. A maze of rock walls, steps, paths, and thatched-roof buildings combine for a unique photo opportunity you won't find anywhere else. Grab a bite at one of the local restaurants or go snorkelling in the clear waters of Pristine Cove.
You'll definitely want to bring your camera here; it's number one on PureWow's list of the most Instagrammable places in Jamaica!
Jamaica Giant Sculpture Park And Art Gallery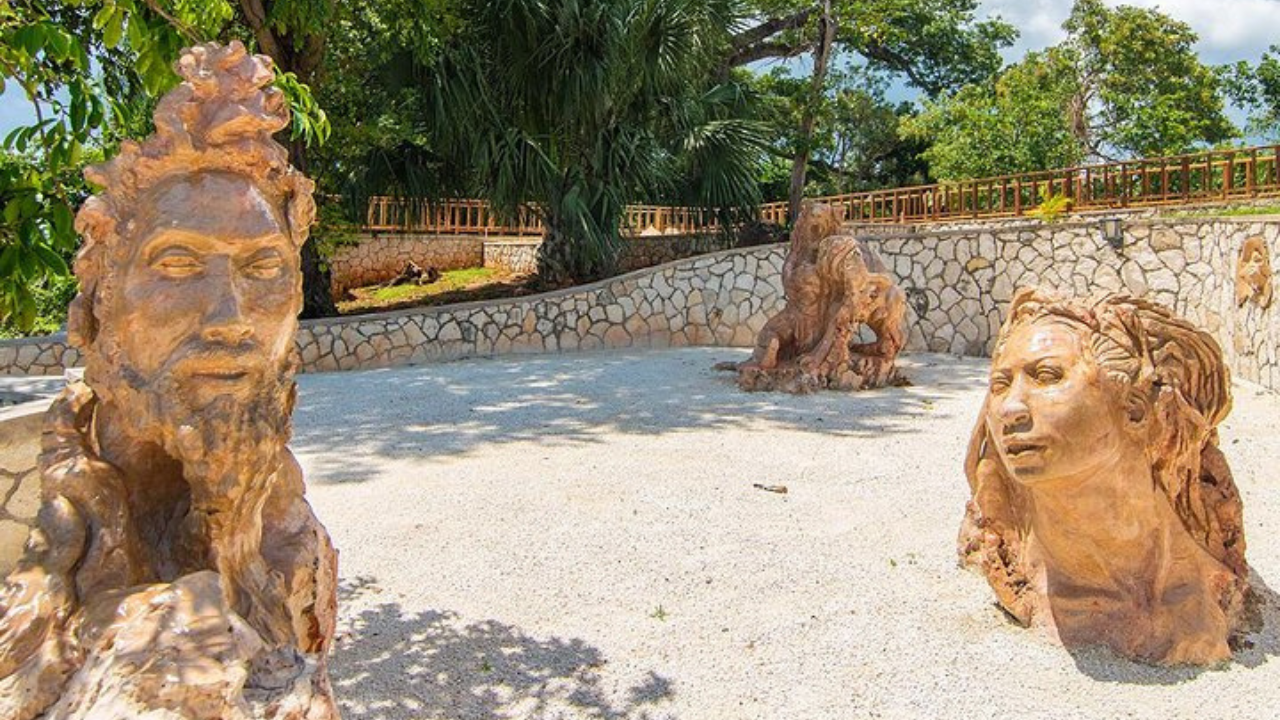 The Jamaica Giants Sculpture Park and Art Gallery makes our list of the most beautiful places in Jamaica because it is so unique. Not only does this art center have incredible sculptures to look at and photograph, but it also offers some of the best views on the island. At 279 feet above sea level, you can experience a 360-degree view of the surrounding jungle as you tour.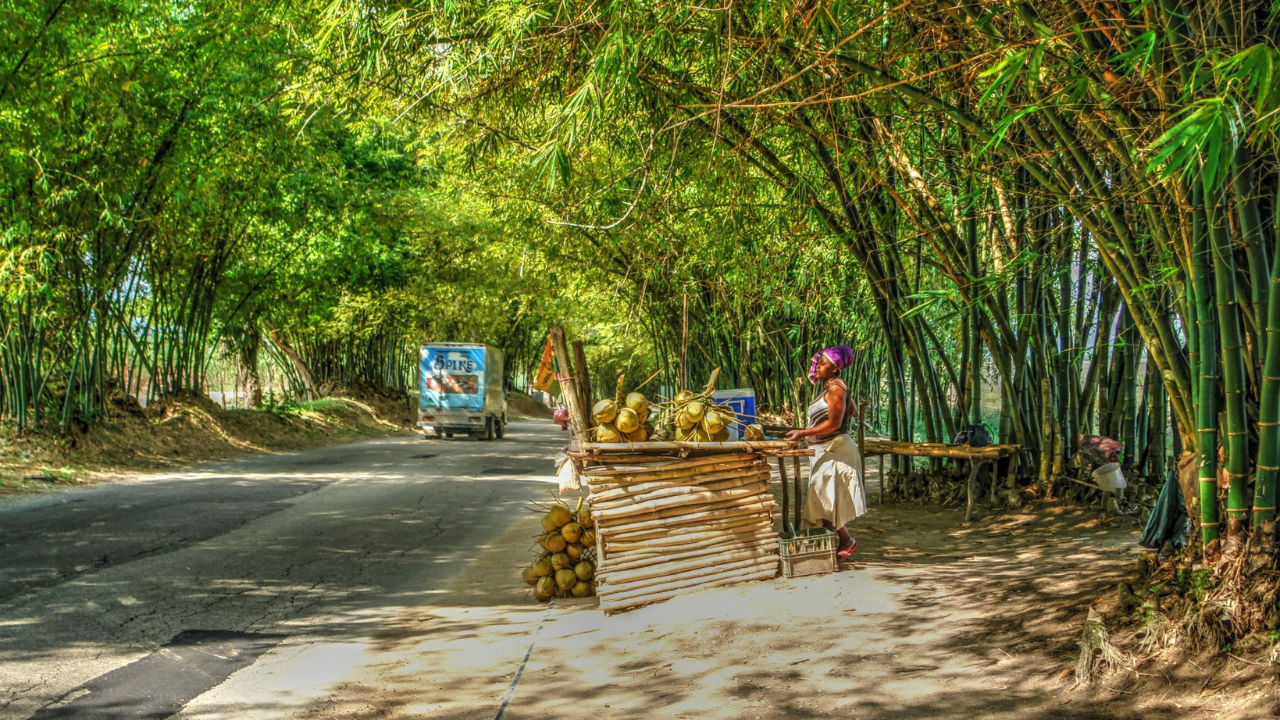 Bamboo Avenue provides a stunning, shady path. This tunnel happens to be on your way to the Appleton Rum Estate, so you can travel right through on your way to our island's delicious rum. Thousands of bamboo shoots reach high into the sky before bending over the two-and-a-half-mile stretches of road between Lacovia and Middle Quarters. Created in the 17th century by the owners of the Holland Estate to provide shade for travellers and reduce erosion, this tunnel still provides shade for passers-by today!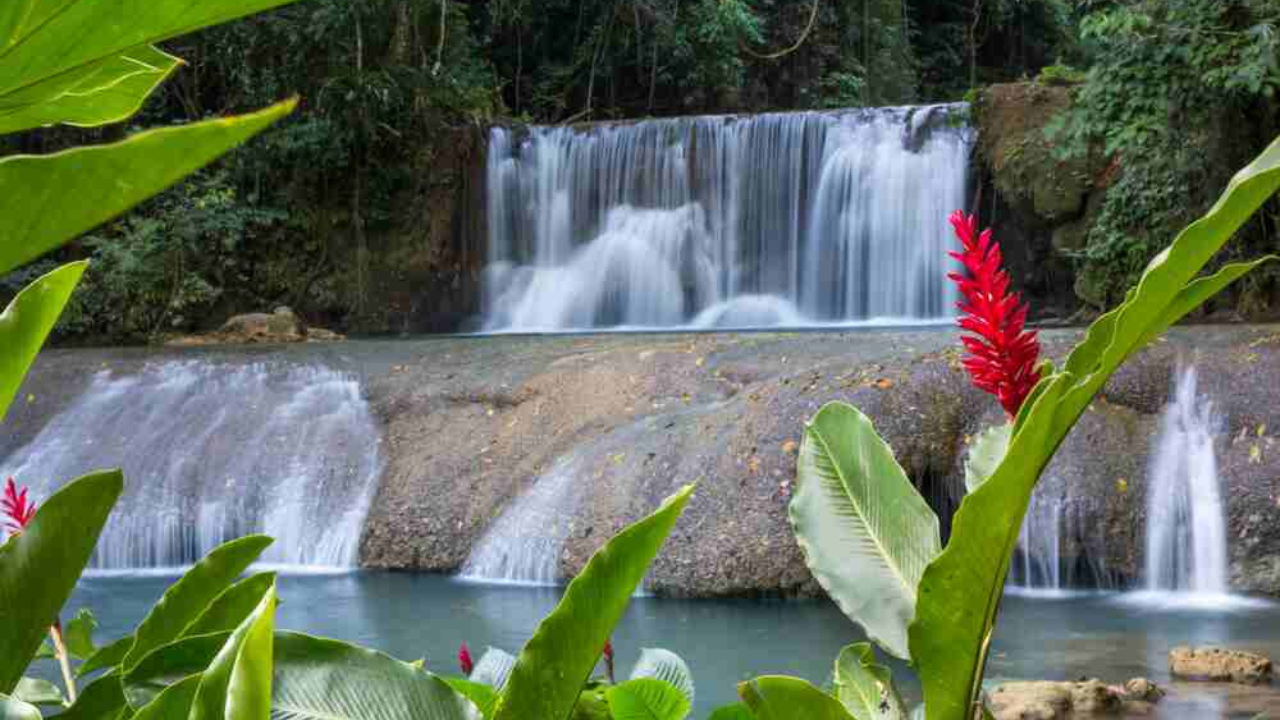 YS Falls is one of the crown jewels of our island. Here you will find seven cascading waterfalls, a landscaped river pool, untamed jungle, and tropical gardens. Spend a day in paradise as you lay in the sun before taking a dip in the pool. Then zipline for a bird's-eye view of the jungle!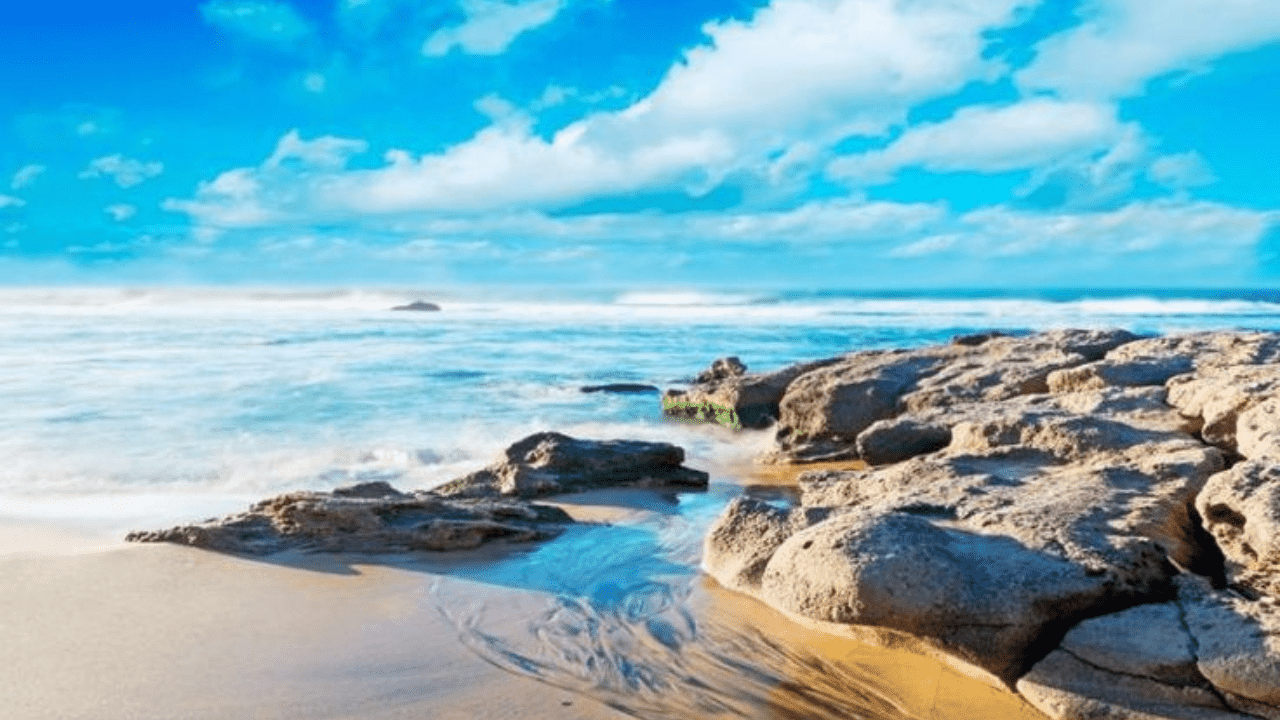 One of the most beautiful places in Jamaica is often overlooked, but not here! Our island is known for its incredible diving and snorkeling opportunities. Once you're under the surface of the ocean, you'll discover a whole other world of colourful marine life. From sunken planes to living reefs, you're sure to be amazed by all that the Caribbean Sea has to offer.
Skylark Negril Beach Resort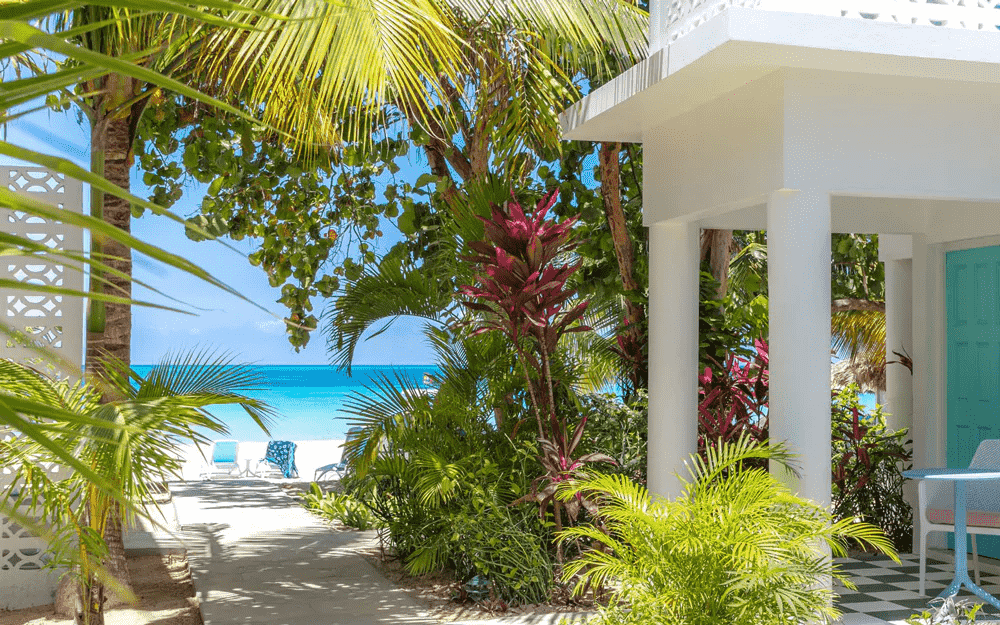 Located on the soft sands of Seven Mile Beach, Skylark Negril Beach Resort is known for its stunning location. The white sand contrasts beautifully with the blue ocean water, and the manicured greenery makes this resort picture perfect. Stay in one of the most beautiful places on the island!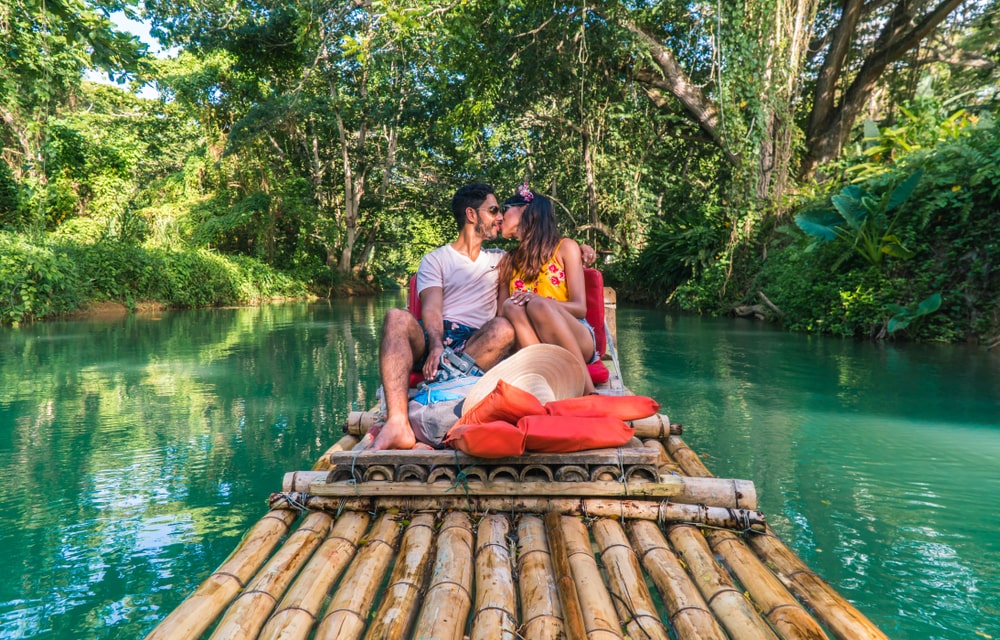 Jamaica's limestone bedrock gives rise to natural phenomena such as Dunn's River Falls and the aquamarine waters that give the White River its name.
Winding through coconut groves and other tropical landscapes, the river forms pools and rapids on its way to the Caribbean Sea.
These natural features are a playground for lovers of tubing and whitewater swimming. Bring water shoes and eco-friendly sun products. Being in brilliant blue water, dotted with the colourful green of tropical vegetation, is something special.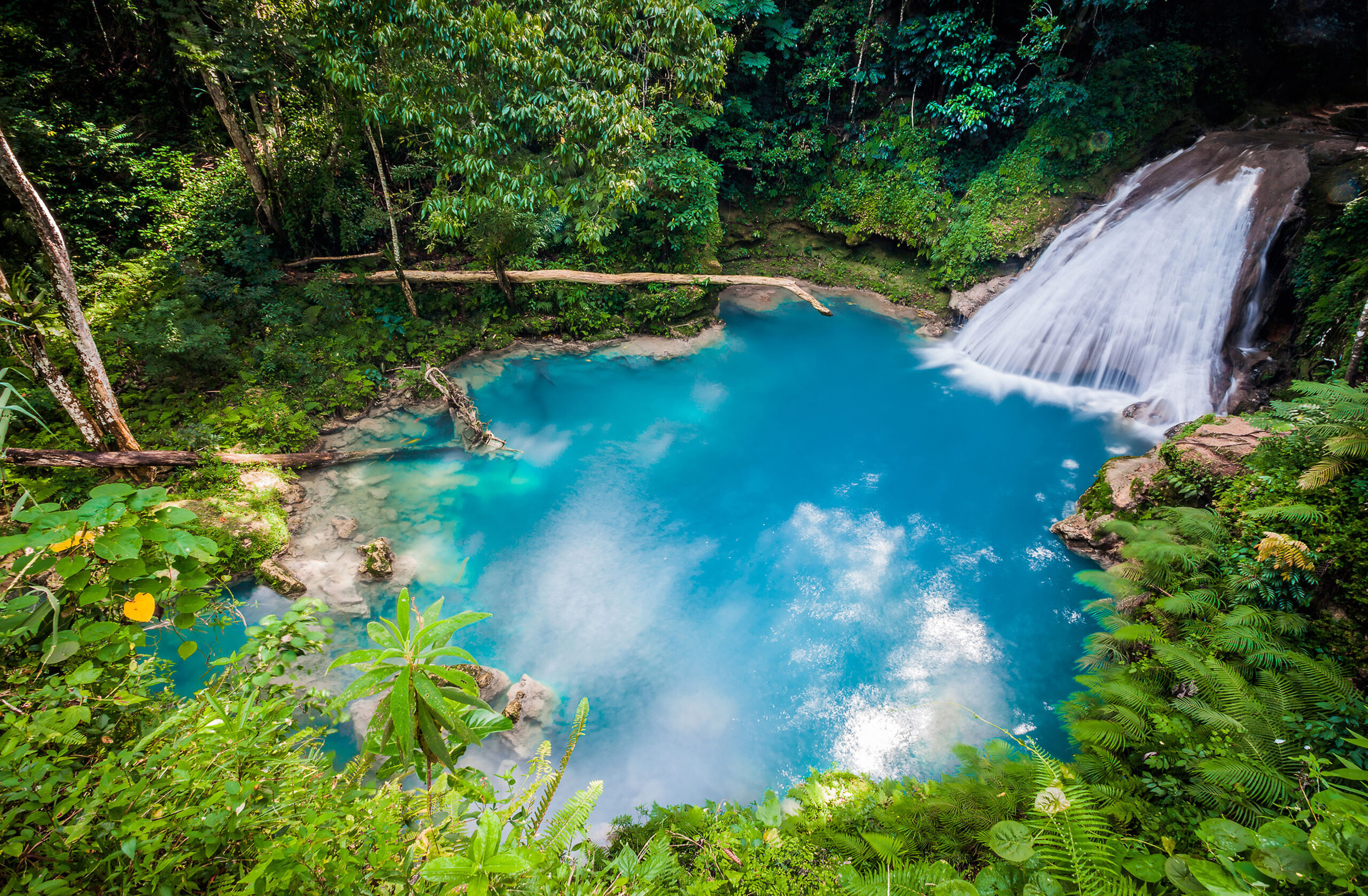 Perhaps the most picturesque pool on the White River is Island Gully Falls, better known as the "Blue Hole." Surrounded by rainforest, you will find a series of cascades with beautiful aqua-blue pools.
One of the best places to visit in Jamaica, swimming in one of these natural limestone sinkholes with a rapid massage is an unforgettable experience. Rent a tube to float and soak it all in, or enjoy a drink at one of the casual bars serving Caribbean cocktails.
Bob Marley Museum, Kingston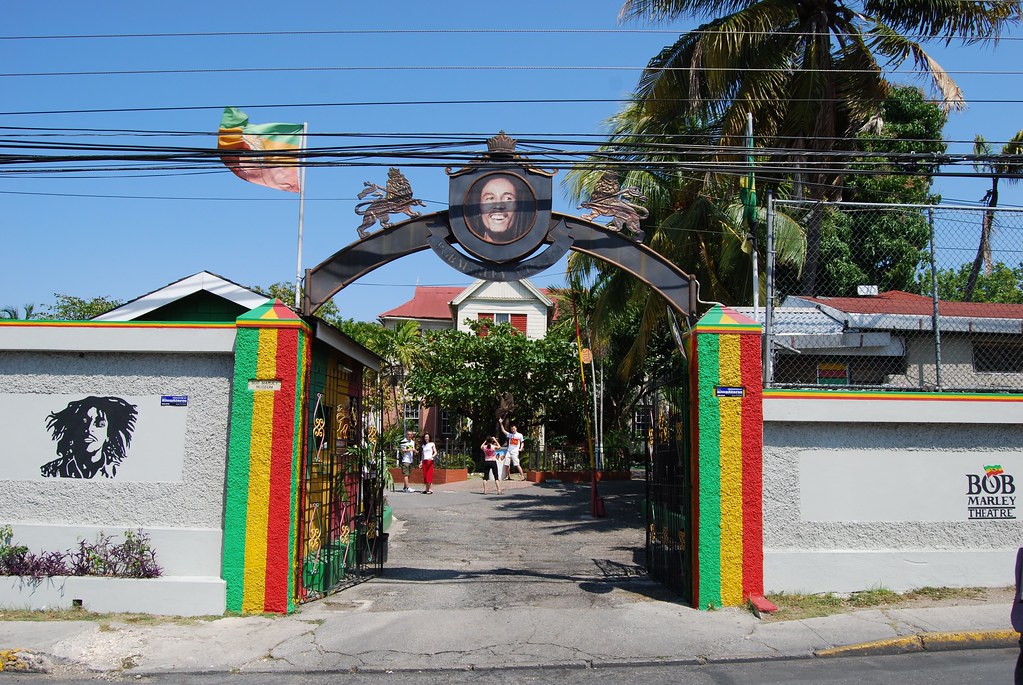 No name is more associated with Jamaica than Bob Marley's. His music is rooted in the lifestyle and history that Jamaica is known for.
Find out more about the man and the music at his former home at 56 Hope Road, Nine Mile, Kingston. This is the house where he lived and recorded until his death from skin cancer in 1981. For Bob Marley fans, this is one of the best places to visit in Jamaica.
His life was remarkable but too short—and could have been even shorter. You can see the bullet holes in his bedroom wall from the assassination attempt.