Top Tour Companies in Jamaica?
Discuss them!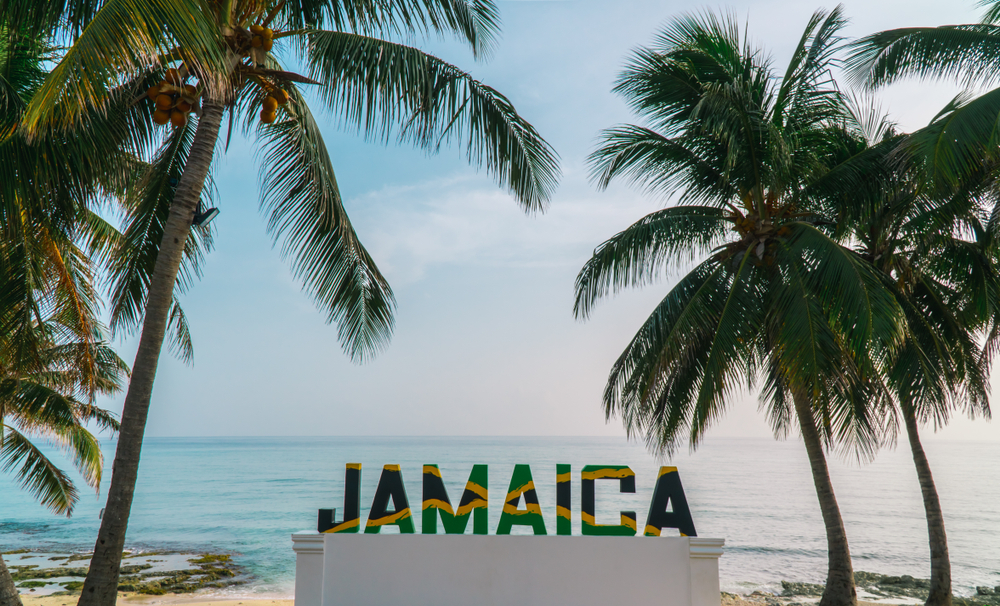 Have you been wanting to visit Jamaica's white beaches? Are you looking for a once-in-a-lifetime experience with a reputable Jamaican tour operator? Do you know where to look for the best and most reputable and top tour companies in Jamaica?
Jamaica is best known for being the origin of reggae music. Tourists can enjoy the nation's natural gems and distinctive, vibrant African atmosphere. Golden beaches, lush rainforests, mountains, and turquoise water are just a few of the island's many natural features. Snorkelling, bird watching, and jungle hiking are just a few of the activities available in Jamaica, a paradise for nature lovers.
Even though it appears to be fairly simple to locate and book the best tour operator for your trip to Jamaica, making a final decision can be very difficult. When you search for opportunities, you will discover pages and pages of excellent choices for Jamaican tour operators. All of these businesses will offer various prices and Jamaica tour packages. A disappointing trip abroad can result from wasting your time and hard-earned money without conducting adequate research or having the necessary information.
We would hate for you to waste your time and money with a dubious tour operator. Thankfully, we have the ideal solution to enable you to take the vacation of your dreams. Our research team compared the prices, reviews, and quality of a wide range of Jamaican tours in order to compile this fantastic list.
Top Tour Companies in Jamaica:
Here, we have listed the top companies operate for your purposes in Jamaica, and this will help you out in choosing the perfect one:
This company is located at Ocho Rios, and is a Local Tour Operator type company. Best Jamaica Tours, a well-known tour company in Jamaica that was established in 2013 and is based in Montego Bay, offers excellent airport transfers, excursions, and tours.
The company's guiding principles ensure that your vacation expectations are completely satisfied. The business is dedicated to offering all tourists dependable, prompt, amiable, and professional tours with the option of uniquely tailored expeditions
With Best Jamaica Tours, you can choose from a variety of Jamaica tour packages that suit your needs. Take advantage of the opportunity and go on the Blue Hole excursion, which is unquestionably Jamaica's best waterfall and a spectacular natural sight.
Both swimmers and non-swimmers can enjoy the thrilling experience of the Dunn's River Falls. The guided and secure ascent to the summit, which is more than 600 feet high, is the tour's most thrilling activity.
The Bob Marley Nine Mile Tour to his birth home and final resting place is the company's most well-liked excursion.


2-Liberty Tours Jamaica Day Tours:
A reputable and reasonably priced Jamaica tour operator, Liberty Tours Jamaica provides ground transportation, airport transfers, and island excursions.
To experience real Jamaica, the company seeks out the best and most stunning attractions off the beaten path. With your family or friends, travel to paradise in style and luxury with Liberty Tours.https://uniquetoursjamaica.com/ 
Join a Liberty Tours' Jamaica safari tour for a memorable experience that will change your life. One of the most well-liked tours offered by the company is the Blue Hole Excursion.
It is led by knowledgeable and skilled guides who will provide you with a thorough explanation of one of Jamaica's swimming experiences. Join the Dunn's River Falls Tour in Ocho Rios with a small group for a day of adventure at one of the best waterfalls in the nation.
You will visit Bob Marley's birthplace, final resting place, and Dunn's River Falls as part of the combined Money Saver Tour.
 Unique Tours Jamaica are experienced tour specialists providing bespoke (custom-tailored) Jamaica Tours , Public and Luxury Transportations and trips for couples, families, as well as individual travelers.
Your trip of a lifetime deserves the very best planning and we would be thrilled to help you arrange it.  You will enjoy a top notch snorkelling experience which will be followed by many activities. such as bamboo rafting  , ATV , Zipline ,Hrseback riding and much more  
One of the best-rated local tour operators in Jamaica, SNL Jamaican Tours specialises in thoughtfully planned last-minute itineraries to provide the most memorable experiences in Jamaica.
The company has over nine years of experience and employs a skilled group of authorised guides and drivers. They take pride in offering timely, dependable services and prompt responses to create the best-customized tours.
To choose from and enjoy, SNL Jamaican Tours provides a variety of distinctive Jamaica tour packages. Take a private tour of the Appleton Estates Distillery to learn about the production of rum while tasting other rum-based products, and then unwind in the YS Falls by the natural pool.
You will visit the renowned Appleton Estate in Jamaica as part of the River Safari, and you'll then travel to the Black River to see wildlife. The Blue Hole Tour will present a fantastic chance to swim and unwind in the wilderness.
We have listed top tour companies in Jamaica for you to select the best from them. Unique Tours Jamaica is one of the best service companies for tours in Jamaica because of their luxury touring service, and cost-effective prices.   what are you waiting for? Just visit them today, and book your tour!