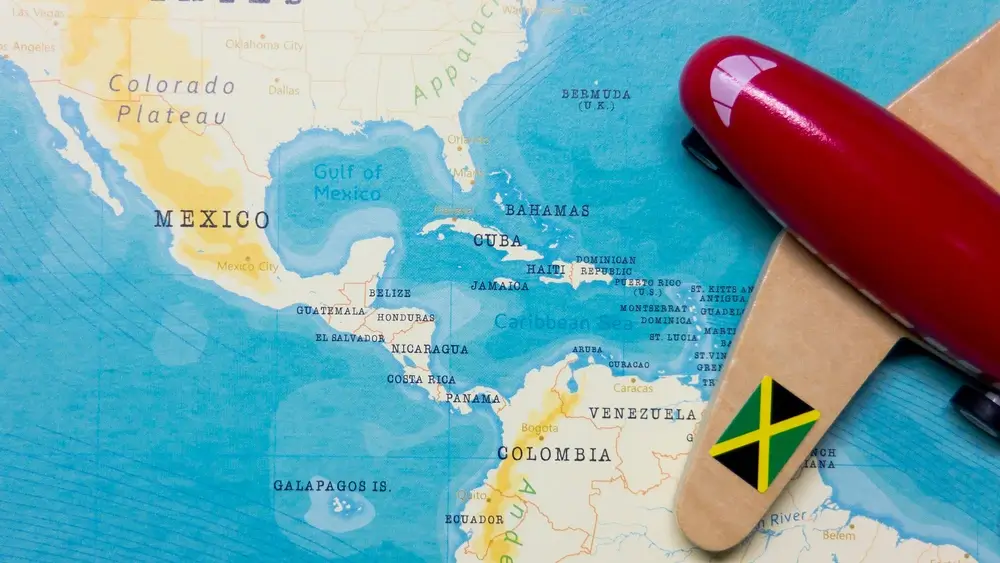 Unique Tours Jamaica is a Jamaican adventure tour company that offers all-inclusive tours to Jamaica. We offer tours and excursions ideal for all travelers and adventurers, from solo travelers, couples, families, friends, and small to large groups. Our Jamaica tour package includes local tours, attractions, and private or luxury transportation for our Customers!
Plan your trip to Jamaica - how it works:
Customize your itinerary:
The most visited tourist destinations in Jamaica
Jump into the action at the island's most adventurous location. Enjoy the natural rainforest, enjoy a canopy ride overlooking all of Ocho Rios, swim in infinity pools, zipline, and bobsled at Mystic Mountain. Visit Dolphin Cove to swim with the dolphins. Plan a picnic at Conoco Falls, feed the birds at the bird sanctuary, .Check out our Tour Packages in Ocho Rios  
Montego Bay is the second largest city in Jamaica and is home to Sangster International Airport. Relax on white-sand beaches at Doctor's Cave, sip cocktails at Margaritaville, enjoy shopping on the Hip Strip, or explore the historic Sam Sharpe Square downtown. There's always something fun to do in Montego Bay.For real Experience scroll our Montegobay Tour Packages 
Dunn River Falls and Beach Park is one of Jamaica's must-see attractions in the heart of Ocho Rios. But, of course, no trip to Jamaica is complete without climbing the Cascade Falls. The park is perfect for families and offers fun playgrounds and water adventures. Take your experience to the next level by ziplining over waterfalls.Check out our Dunn's River Tour Packages to get the waterfall experience 
Negril is a popular destination for island visitors, mainly because of its laid-back vibe, long white sand beaches, and crystal clear waters, not to mention some of Jamaica's most spectacular sunsets. It is located on the island's west end, about 50 miles from Montego Bay. It offers a variety of activities, such as scuba diving, skydiving, and deep-sea fishing. Let Unique Tours Jamaica help you plan your trip to Negril .Check out Our Tour Package in negril 
Jamaica Beach Vacation Packages
There are many beautiful beaches to enjoy swimming, water sports, sunbathing, and more on your trip to Jamaica. Book one of our Jamaica Beach vacation packages and choose a hotel or resort where you can easily walk from your room to the sandy beach. Find your dream coastline, including Turtle Beach in Ocho Rios, Doctor's Cave Beach in Montego Bay, and Seven Mile Beach in Negril.
Royalton White Sands Montego Bay is located on the shores of Montego Bay. With an outdoor pool, water sports, and a swim-up bar, this resort is the perfect choice for your Jamaican beach vacation.
Azure Beach Resort Negril is located on the famous Seven Mile Beach. Even if a swim-up suite with a beach butler doesn't appeal to you, the stunning views of the Caribbean Sea will.
When booking a Jamaica vacation package, you can filter your search by guest reviews, popular locations, hotel star ratings, and more to find your dream vacation. 
Jamaica Family Vacation Packages
If you want to give your family a trip to Jamaica they'll never forget, explore our selection of kid-friendly Jamaica vacation packages. Find accommodations with amenities suitable for the family.
Romantic vacation deals in Jamaica
Beautiful beaches, luxurious hotels, and resorts make Jamaica a perfect trip for lovers, especially honeymooners! Check out Jamaica's romantic vacation packages if you've just walked down the aisle to wedded bliss.
Beautiful beaches abound whether you choose the bustling tourist capital of the island with its resorts and lively local atmosphere or the laid-back relaxation of smaller towns. You can decide where to stay when you book your Jamaica tour package based on your vibe. Below are some recommendations.
White sand beaches make this seaside town a sunbathing paradise. Foodies can experience local flavors at many restaurants, and night owls can venture into lively bars and clubs.
Known for its long stretches of white sand beaches lined with bars and restaurants, picturesque cliffs, and beautiful sunsets, Negril is the resort town with relaxation down to an art.
Commonly called Ochi, spend your Jamaica holiday here and experience world-class resorts, great shopping, and stunning nature. Outside Ochi, you will find beaches, rainforests, rivers, and waterfalls. World-famous Dunn's River Falls Jamaica, a terraced 180m mountain waterfall with lagoon pools surrounded by trees, is located here. Dip your toes in the powdery sand or stand under a waterfall.