Best spots in Jamaica for a Vacation
A tourist destination that can be visited in any season of the year (summer, winter, spring), There are more than 30 countries in the Caribbean, but Jamaica is a jewel among them. Jamaica is a tropical Caribbean island paradise. The main reason you should visit the beautiful island of Jamaica is that it offers a relaxing atmosphere, white sand beaches, Caribbean sun, and delicious food. A treasure for nature lovers, Jamaica will give you an African feel with rainforests, lush green vegetation, and gushing rivers.
The Caribbean is quite famous for the birth of reggae. The popularity of Jamaica can be measured by the number of tourists who visit the country annually. Writing about Jamaica, Columbus mentioned that "Jamaica is the fairest island he ever visited."
Let's explore the Best spot in Jamaica you must need to visit on your trip to vacation!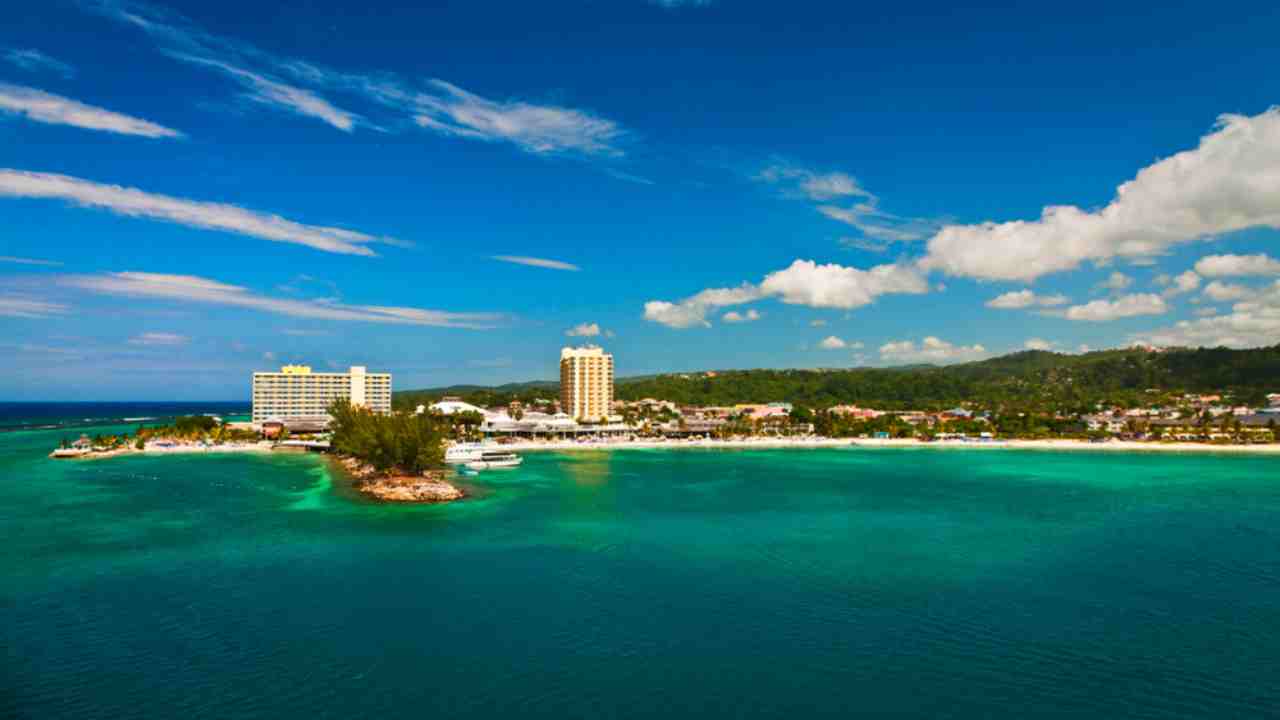 Kingston is the largest city on the island and the country's capital. The population density is high, as approximately half of the country's population lives in this city. In 1692, Kingston was established after the old capital of Port Royal was destroyed by an earthquake. Its role has changed from time to time as it became the country's political capital in 1872. Kingston has suffered many losses in the past and was almost destroyed by a devastating fire and earthquake in 1907. Some parts of the city were rebuilt after the violent earthquake. Therefore, the current town combines modern buildings and archaeological wonders.
One of the main sites is Fort Charles in Port Royal, the first fort built by the English between 1650-1650. Other interesting sites in the city's history is the National Gallery, one of the oldest in the Caribbean, and the Bob Marley Museum for apparent reasons. If you want to enjoy the sun, you can spend your time at the Hope Botanical Gardens, a 200-acre park and gardens known as the Royal Botanical Gardens, or take a walk around Kingston harbour. Its airport handles domestic and international flights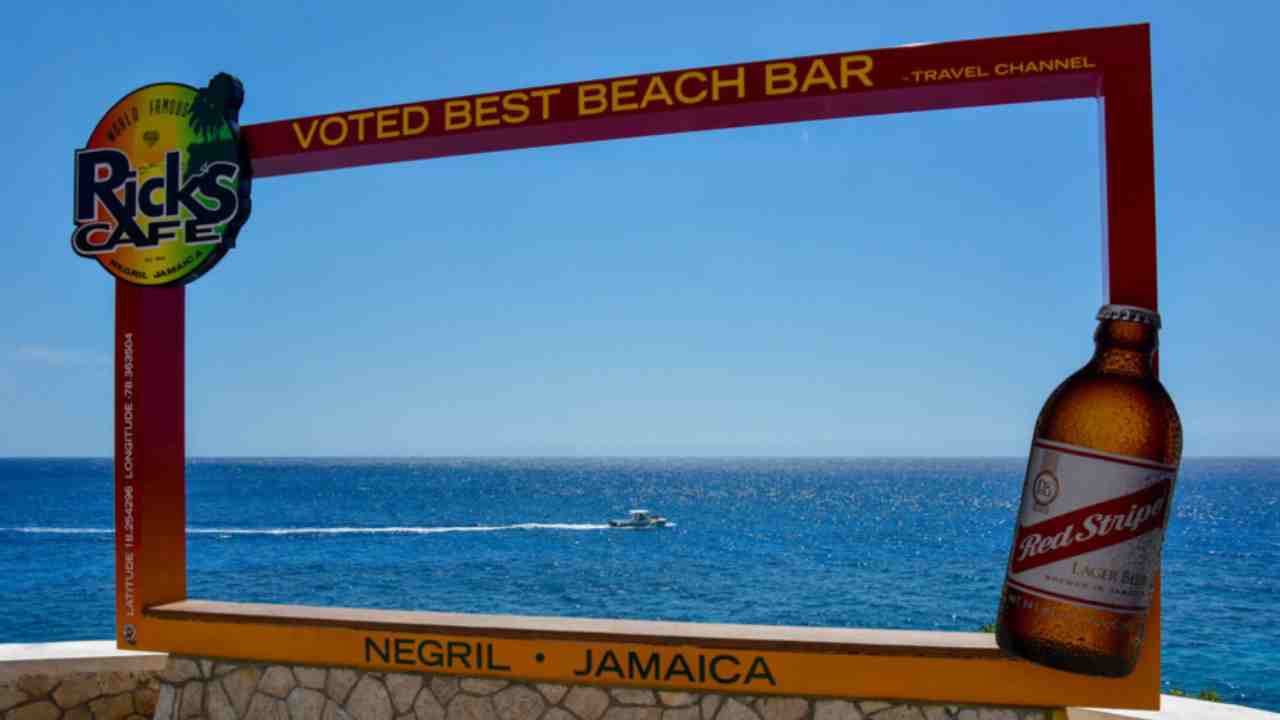 In 1494, the Spanish named it Negrillo, shortened over time to Negril. Negril has more than five centuries of history, making it one of the best places in Jamaica. 
Negril's beaches are considered one of the top 10 beaches in the world. Between Bloody Bay and Long Bay, the long beach is known as Seven Mile Beach. Along the coast, you will find many resorts and small private villas. If you are looking for a little more privacy, head south of Negril, along the West End Road; at the Point, you can enjoy snorkeling and diving from 40 feet to get an up-close look at the marine life. A small airport called Negril Aerodrome, located about five miles north of Negril, operates for the convenience of locals and tourists.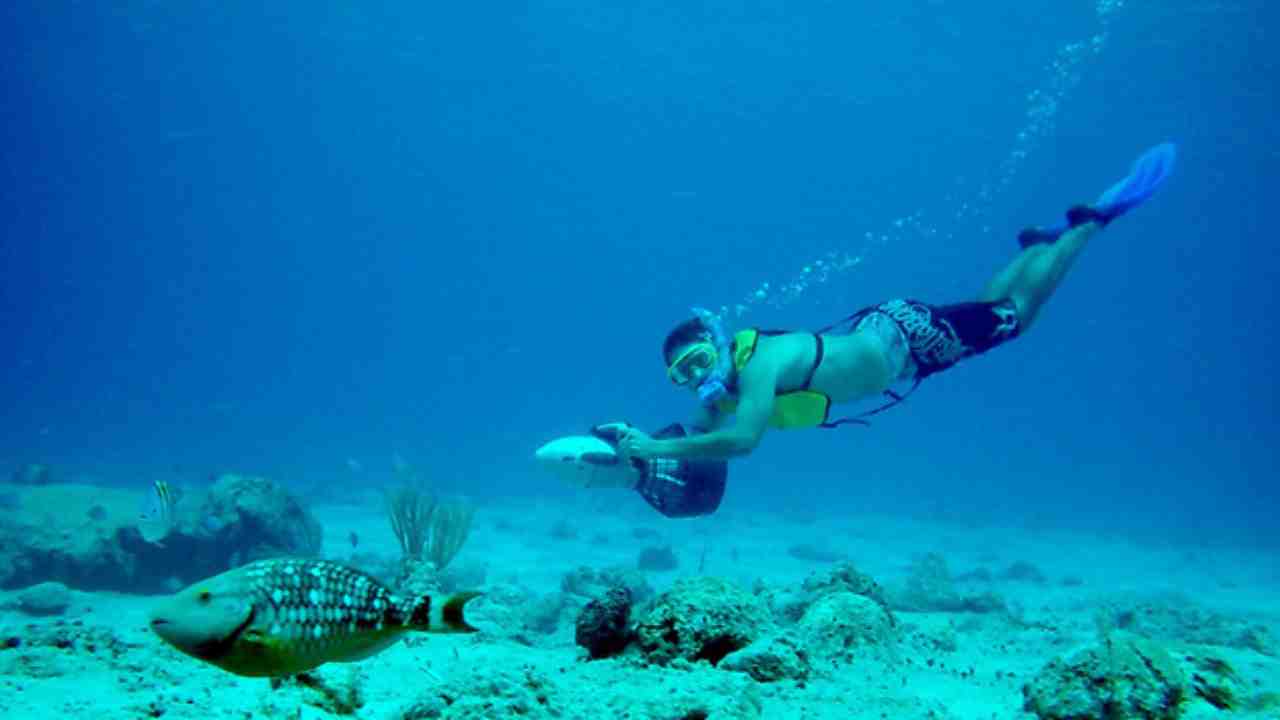 When you land at Sangster International Airport on the outskirts of this port city, you can be close to the action 24 hours a day, making Montego Bay an excellent choice for your first stay in Jamaica. The second city is the tourist capital on the island's north coast. Montego Bay is a bright, bustling mix of cultures where visitors, locals, and ex-pats from all over the world choose to spend their time. With white sand beaches, coral reefs, and warm, clear waters of the bay, you can spend your vacation tucked away in your all-inclusive resort or just lounging on the beaches.

But if you do, you'll be missing out on so much that this fascinating island has to offer. Gloucester Avenue, commonly known as the 'Hip Strip,' runs along the beach and is an excellent place to start acclimating to your new holiday lifestyle. You'll find plenty of bars, clubs, restaurants, convenience stores, souvenir shops, and mid-priced hotels.

Explore the city and its history by visiting Sam Sharpe Square, considered the city's centre and the epicentre of the anti-slavery movement in the early 1800s. Of the many pristine beaches along the coast, Doctor's Cave Beach is said to have healing mineral springs that attracted international visitors who came to treat their ailments long before the start of tourism. Other notable beaches include Harmony Beach Park, close to downtown, or the local free beach at the end of Gloucester Avenue.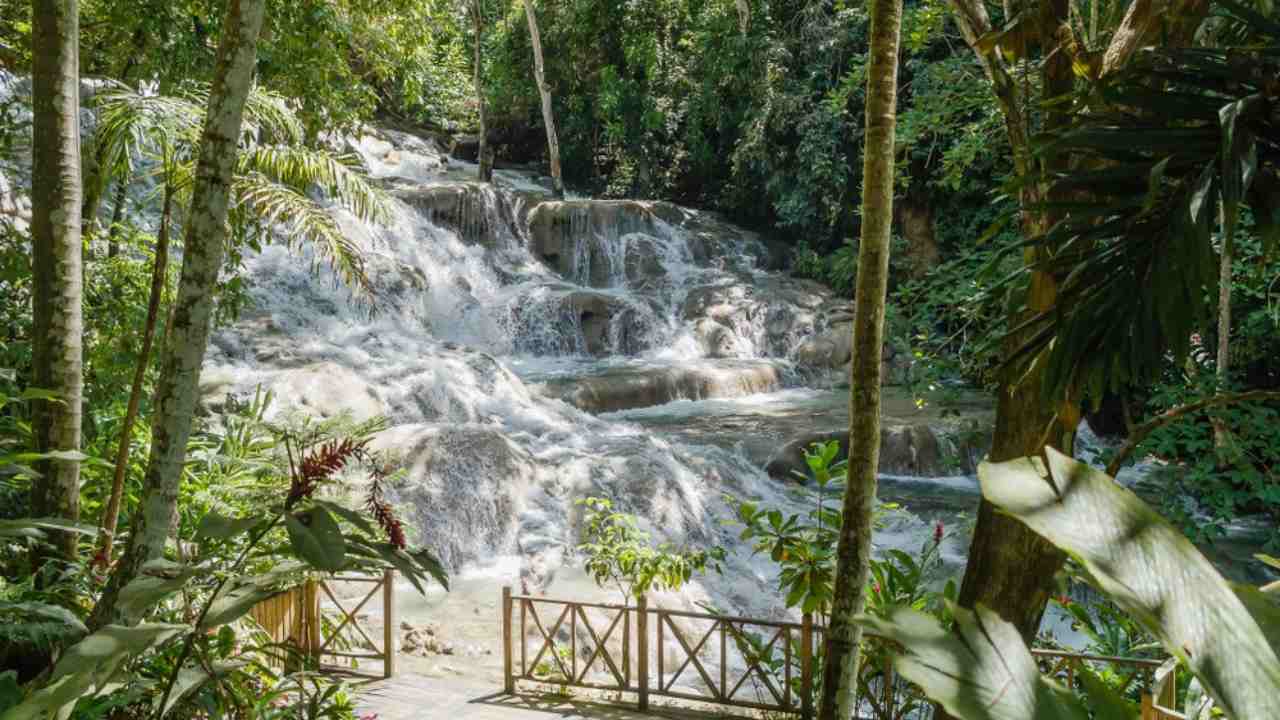 Dunn's River Falls is so beautiful that millions of tourists visit this place every year. The waterfall is 180 feet high and 600 feet long. Dunn's River Falls is one of the best places in Jamaica because of the terraced waterfalls you can climb.  The island of Jamaica is full of many waterfalls, but this one is special. The only waterfall on earth that flows directly into the Caribbean Sea at Dunn's River Beach. Tours to this destination are easily accessible from Montego Bay and Ochos Rios. Remember to pack your swimsuit and water shoes if you plan to spend the day here.
As the name suggests, Treasure Beach is like a treasure, and there are four fishing villages, Calabash Bay, Frenchman's Bay, Billy's Bay, and Great Bay. These villages have created almost 6 miles of golden beach, and music, cocktails, and relaxation are the daily routines on the prized beach. Its charm is that it helps you forget about your everyday life and gives you an escape. This place is about three decades old, but its popularity is increasing daily, and the crowd at treasure beach proves it.
Treasure Beach is truly a treasure of Jamaica and the best place to visit in Jamaica.
For sports lovers, you can arrange many games like tennis, cricket, football, and water sports like snorkeling, swimming, or surfing. If you're not into sports, you can go hiking, cycling, zip-lining, or on the Black River Safari.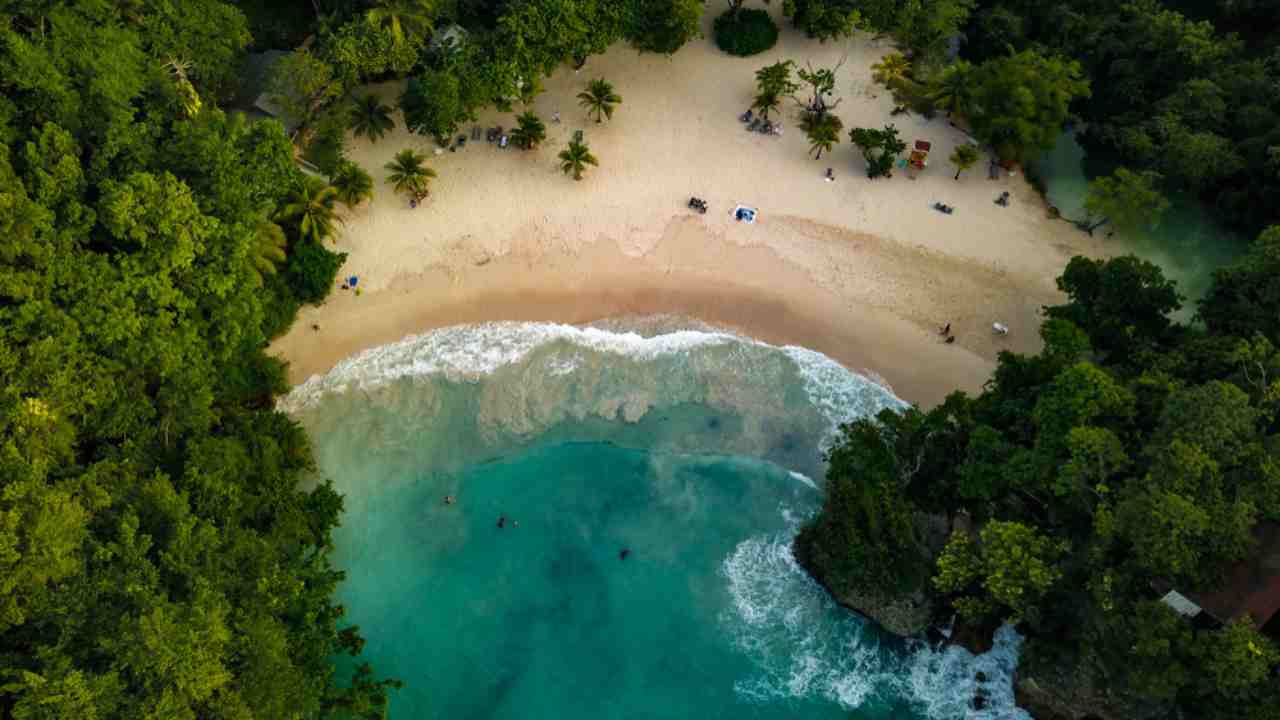 A fishing village with two harbors and a scenic beauty worth capturing, it was known as the banana capital of the world, but today the place is known for its charm and skies. Many colorful markets and cafes are eye-catching for tourists. Here, you can feel the love of Mother Nature in the lush green rainforests, clear waterfalls, green-blue lagoons, beautiful beaches, and hiking trails. It is a place for relaxation, but there are many activities that you can try, like bamboo rafting, surfing, etc.
The Blue Lagoon movie was filmed here. The first hotel with modern conveniences was built on the Titchfield Peninsula in 1895. Port Antonio became famous in 1946 when the movie actor Errol Flynn came to this village because of a hurricane and fell in love with the island. It became a mecca when his celebrity friends, such as Marilyn Monroe and Tony Curtis, joined him.
Jamaica is a safe destination for tourists – provided you follow the usual precautions, of course. Although there is no exact answer to the safest place to stay in Jamaica, Runaway Bay has everything you need to enjoy your vacation with fewer crime statistics to worry about compared to other areas on the island. Each of these destinations has unique features and is impressive in its own way. We prefer Runaway Bay when visiting with family as there are many options for hotels ranging from affordable to luxury. There is also a great selection of family activities at Runaway Bay.
Read more About the Top Five Things to Do in Jamaica.